With the rapid development and growth of the construction industry, we have seen the rise of different trends that either stuck or weren't necessarily loved by those within the industry – still, there were many breakthroughs and trends that took the construction industry by storm in 2022. 
Next year's outlook in the industry looks to be set on modernizing construction while pushing towards a greener and more sustainable path. 
In this article, Pinoy Builders takes a look at the forecasted trends for the construction industry in 2023.
Back In Time: A Look Back at 2022 Construction Industry Trends
Home and lifestyle have consistently adapted to the trends of the construction industry. Do-it-yourself tasks like redesigning, renovation, and transformation have been a habit for some to change their old home to a more cozy and warm ambiance.
Since the beginning of the pandemic, construction shortage has increased due to strict regulations in the past months hence, the birth of new ideas, sustainable living, and healthy home lifestyles.  A famous Facebook Group group named Home Buddies arose in 2020 specifically during the quarantine lockdown. If you went through, or are currently a member, then you are probably dreaming of having these trends from 2022. The group has evolved into more than just a space for fans of interior decorating; it is now a destination for advice, tactics, home construction ideas, and even the sharing of significant house milestones and accomplishments. From DIY wall mirrors to #TeamPuti or #TeamKahoy, this group shared so many ideas, and members enjoyed it so much from calling each other "virtual kapitbahay" that turns into a house-style and construction-enthusiast community.
However, on a broader note, the pandemic affects the future industry. The construction project is constantly changing, new technology is making it easier to secure projects, and profit margins are rising. The roles of workers and industry people are evolving due to trends and developments. An increase in the demand for green construction to reduce carbon footprint, bridge lock-up device systems to improve structure life, building information systems for effective building management and the use of trimming technologies are just a few of the convergent trends that have an immediate impact on the dynamics of the construction industry. 
What to Expect in the Construction Industry in 2023
The question to ask now is, what are the new improvements in the construction industry that add up to the brand developments? Or do businesses are hoping that construction firms will competitively join the market shifts?
Let's take a look at the future trends in the construction industry this 2023. 
Green Building
Green building is the process of building a structure or establishment that is environmentally sustainable and responsible. This is also known as a high-performance building. These infrastructures are efficient when it comes to the resources, design, construction itself, operation, and even in maintenance. Green construction is still complementary to traditional or normal buildings in terms of durability and comfort. It is done through systematized usage of resources like water, electricity, energy, and technology-saving materials. Green buildings are not necessarily leafy but their objectives are to avoid the harmful and toxic environment for residences. Green construction also aims to reduce waste pollution and environmental toxins.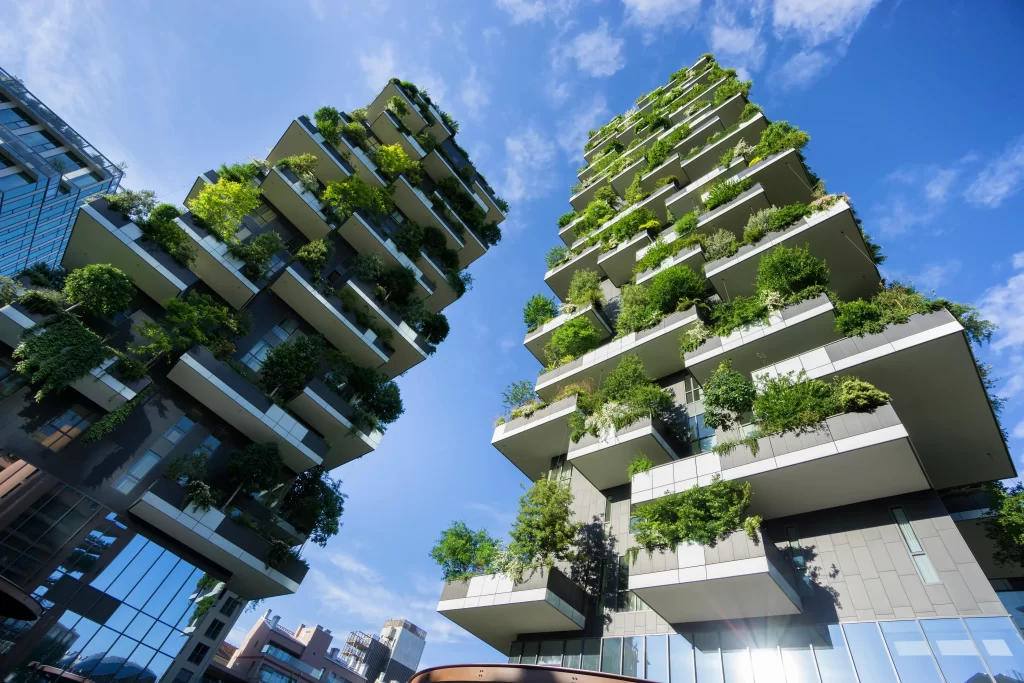 Green building is one of the standards and qualities that construction clients are looking for when investing in its sustainability and being environment-friendly. There may be constructions that remain expensive despite their sustainability however this will eventually change over time since eco-friendly buildings now are more mainstream and reliable. The future awaits green building in the construction industry as it is the new standard for buyers and entrepreneurs. 
Cost of Construction Materials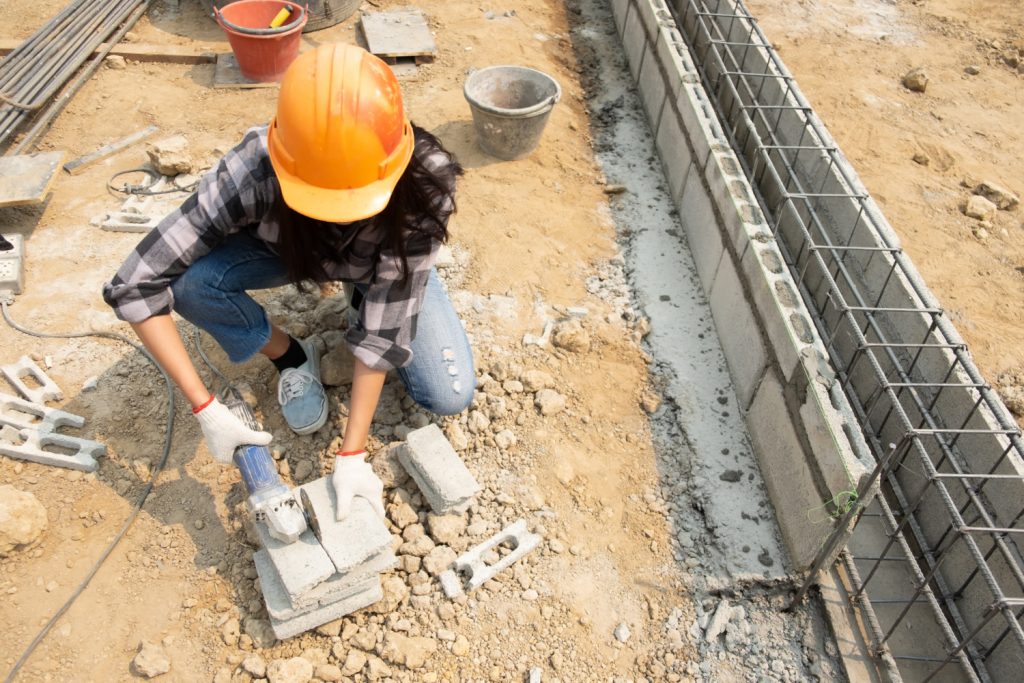 As mentioned above, the pandemic hit the construction industry and its resources hard, and a challenging supply chain may occur in the next year. Combined with the labor shortage, construction projects are expected to have difficulties, especially with the resources. People are seemingly experiencing the rise of costs of goods but people are left with no choice but to acquire the premium prices to live. Like living, prevailing trends are to adapt by the mass. However, many experts foresee that next year the costs of construction materials should ease the burden in the operation. They plan to pinpoint the decrease in inflation in the industry. 
Modular Design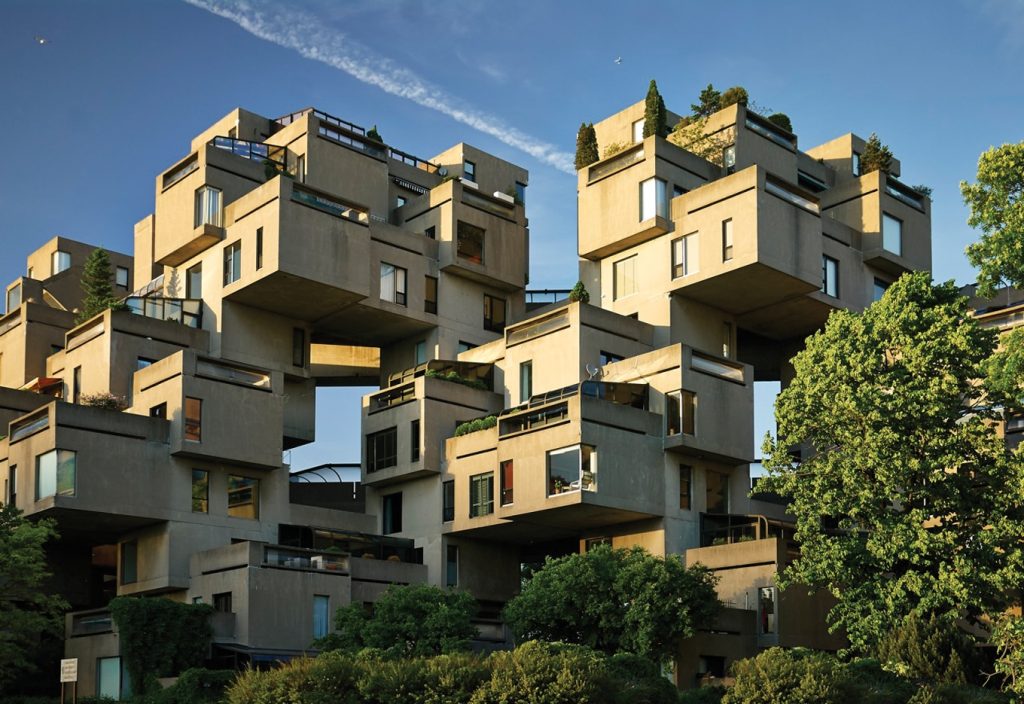 A modular design is a process of building the construction components off-site and is assembled in the factory. It is a familiar process mostly in bathroom pods, however, like the latter, modular construction is formed in a setting and transported in the area. This process allows a time-saving process. It is also more efficient than the traditional operational process in the sites since it produces less waste since the crew can narrow down the materials and save resources while tracking the inventory. Similar to off-site construction, prefabrication means developing or assembling some components and afterward attaching them to the building. These alternatives collectively address a big part of the waste and transit pollution generally connected with the construction industry. They usually also enable the construction process to move along more quickly, with fewer mistakes or cost increases in the budget. 
Robotics and IoT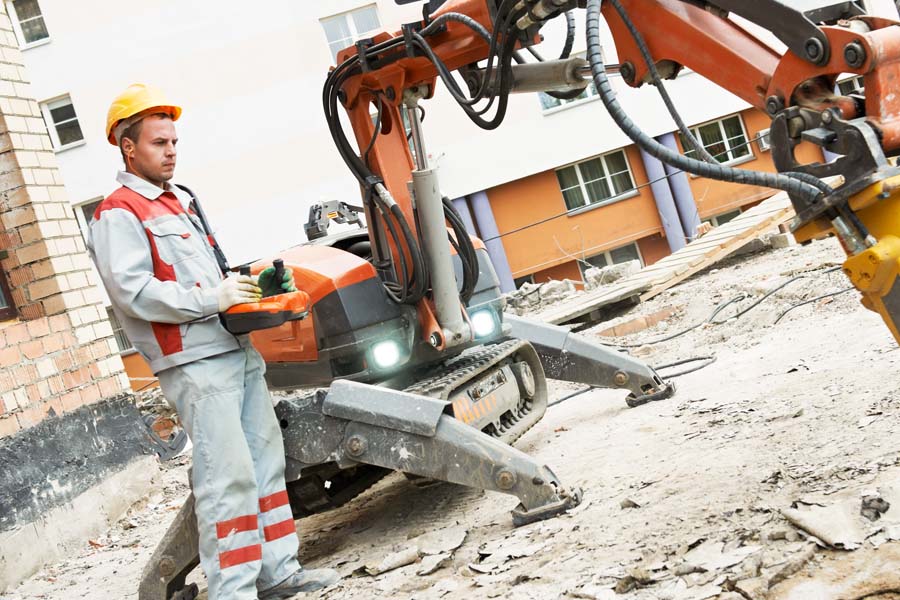 Who would expect robots to make their way to the trends in the construction industry? Robots are known in several industries, especially in agricultural forces and medicine. Now, particularly in the construction industry, robots are known to assist projects to stay on track and keep the budget. IoT is used by many manufacturers to control the condition of the equipment. Like machinery, IoT is established to get the work done faster with reduced risks of injuries. 
Design Technology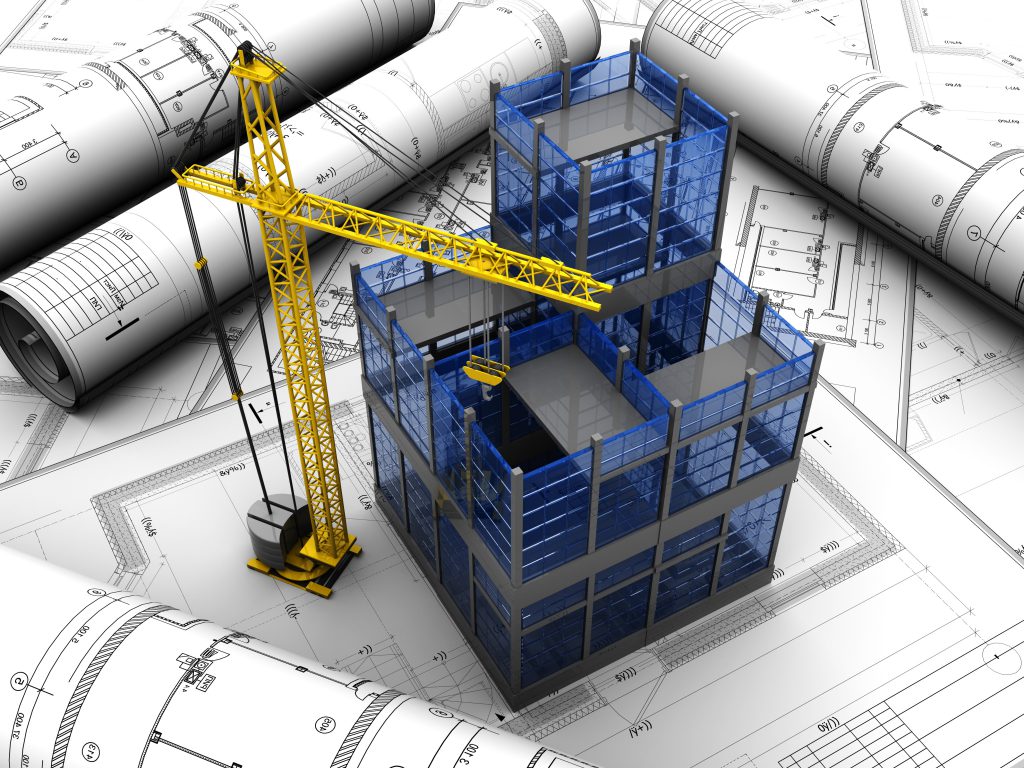 Due to the costs of each operation, companies must adapt to the high quality of the latest design technology in the abrupt changes of the market especially nowadays. Technology now also affects the construction industry to the extent that ideas are virtually created and building motifs and designs are made easier. Moreover, drafting and development of designs are made more efficient with design technology. Before breaking ground, builders can develop and research their projects thanks to design technologies. Before the personnel arrive on site, contractors can identify any problems that could delay the construction process by doing a virtual walkthrough of the building. In this way, they can save money and energy. Lastly, this idea of design technology used by organizations is to organize ideas and strategically plan in a more effective way. 
Reliance on Women in Construction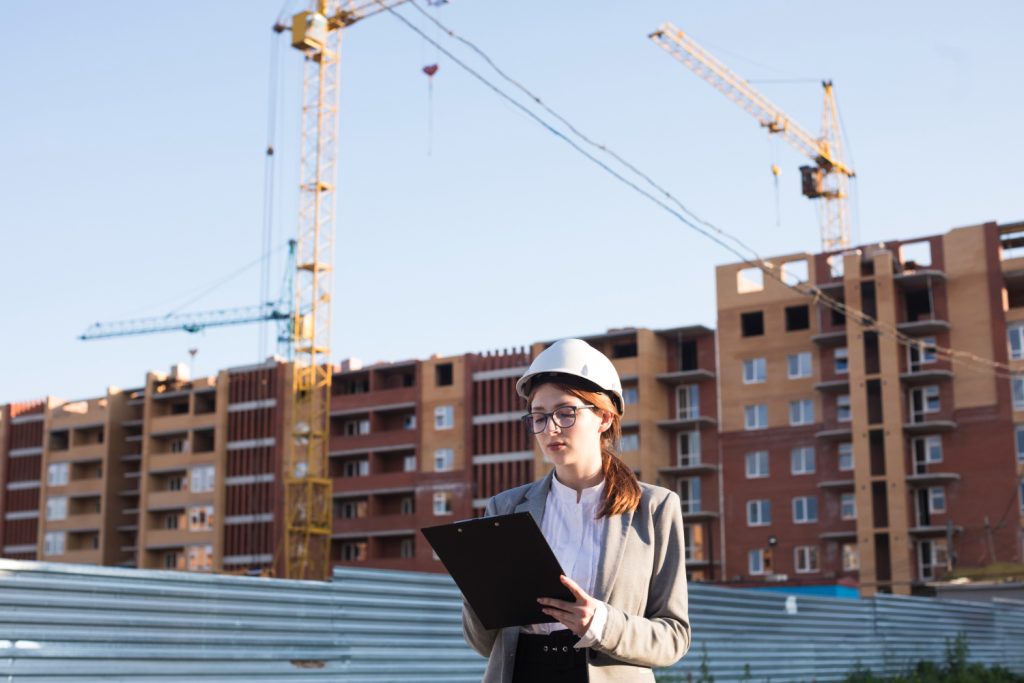 Women are naturally competitive and when it comes to the construction industry, women are more likely to discriminate. However, roles in construction could be impactful in a way that women think systematically when it comes to strategies. Also, many women decide to seek new opportunities and not only stick to the norms. 
Development of New Construction Materials
Though there is a specific allocation in every project, some construction leaders are forced to cut and maintain the budget and find more affordable resources in the market. However, it may be crucial to some but the construction industry has been learning to meet both being on a budget and having quality projects. Additionally, they think about how decisions made today may have long-term good or bad effects on future generations and contribute to the current society's growing demand for people to make more sustainable decisions.  
Manufacturing
Processing of manufacturing is the process of transforming unfinished goods into finished ones using machines, typically in large quantities. A product's path from an inventor's idea to a customer's favorite is made possible through manufacturing. Any product's success or failure may depend on the effectiveness of the production process. This development is increasing the need for tracking technologies that continuously track the performance of equipment and assets. The way construction managers maintain their sites is changing as a result of smart construction solutions. 
Smart Cities on the Rise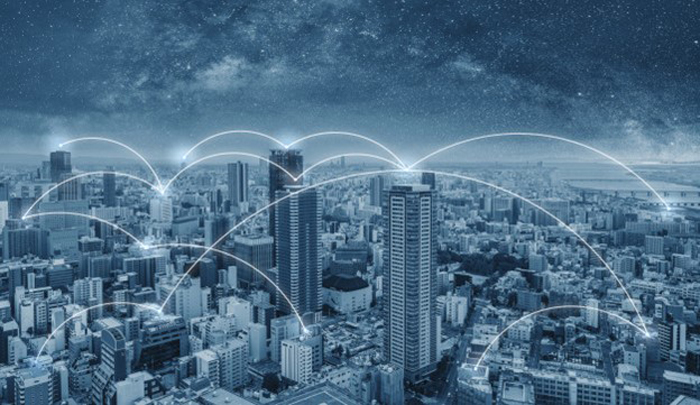 Smart gadgets made their way into the household, making normal living extra smart and luxurious. These gadgets do everything to help every family member with an everyday problem. It is hardly unexpected that developments in the building sector frequently focus on "smartening up" entire communities. These flexibility and reliability produce areas where residents can live better, healthier lives while also being safer. Also, they offer exciting chances for engineers, designers, and other experts to advance the state of technology and directly contribute to long-term advancement. 
Remote Worksites 
Working remotely has been effective due to high restrictions, especially in the time of the COVID-19 pandemic. Real-time inspections, on-site monitoring, and accurate measurement data with a mobile phone camera are all made possible by mobile applications in the construction sector.  In this way, working on-site is not required and mobile working is made more possible. It also saves time and energy.  
These trends have made their way to the future with the only principal goal, which is to make people's lives easier, more efficient, and environment-friendly. The construction industry has been very creative in the innovation of ideas to produce more life-long infrastructure for a better future. 
Do you want to see more content like this in the future? Subscribe to Pinoy Builders for FREE today and stay in the loop for the latest news and updates on the Philippine construction industry.
Sources:
BigRentz. (2022, July 18).

Bigrentz

. BigRentz. Retrieved December 19, 2022, from https://www.bigrentz.com/blog/construction-trends

DeVooght, A. (2022, November 21).

5 trends shaping the construction industry in 2023

. DeVooght. Retrieved December 19, 2022, from https://www.devooghthouselifters.com/trends-shaping-the-construction-industry/#:~:text=As%20a%20result%2C%20sustainability%20will,sourced%20building%20products%E2%80%94plus%20more

Financial Express. (2022, November 3).

Financial Express

. The Financial Express. Retrieved December 19, 2022, from https://www.financialexpress.com/money/key-construction-industry-trends-to-look-out-for-in-2023/2772917/

Newton, E. (2022, December 1).

12 trends in the construction industry for 2023

. Revolutionized. Retrieved December 19, 2022, from https://revolutionized.com/trends-in-the-construction-industry/

Pivot International. (2022, November 21).

Construction industry trends to watch in 2023 " Pivot international

. Pivot International. Retrieved December 19, 2022, from https://www.pivotint.com/blog/construction-industry-trends-2023/