The fascination with celebrity lifestyle is something that is very common in our modern society. Their lavish houses and grand views are always interesting to see. For some, it is an avenue for picking up inspiration for their own dream houses. For others, it is simply a fun thing to do. In the Philippines, following a celebrity's life is common and a lot of fans express interest in their favorite celebrity's property and the way they showcase their own style in their homes.
Architects behind luxurious structural creations are indeed very popular with local Filipino celebrities. These renowned and highly sought-after professionals are known for their talent in creative execution in home design. With their exceptional backgrounds in architecture, and their aptitude to work with people with various creative visions, there is no doubt why these local architects are in demand. In this article, we will feature some of the most popular Filipino architects that have worked with local celebrities. 
Architects Of The Celebrities
From architects who have won multiple international awards, to architects who have worked behind famous infrastructures from all over the world, these talented professionals are also popular with local celebrities. Below are some of the most popular Filipino architects that have worked with celebrity homes. 
Architect Anthony Nazareno
(Nazareno+Guerrero Design Consultancy)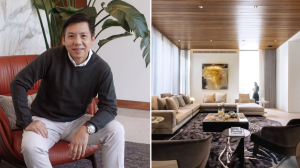 With an impressive background of having studied at the California College of the Arts and working for internationally acclaimed architectural firms like Li-Saltzman and Jim Jennings, Architect Anthony Nazareno of Nazareno+Guerrero Design Consultancy is one of the most sought-after Filipino architects in the country.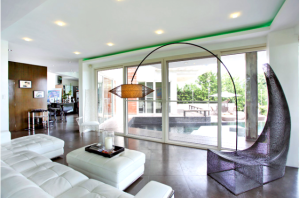 In 2013, Modern Living magazine featured showbiz power couple Regine Velasquez and Ogie Alcasid's Quezon City home designed by Architect Nazareno alongside interior designers Ivy and Cynthia Almario. The clean and modern home sitting atop a hill overlooking the city showcases Architect Nazareno's understanding of sleek design merging with the client's personal preferences in design. 
Don Lino (Lino Architecture Inc.)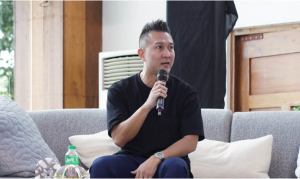 A contemporary Filipino architect who worked behind the Philippine entry at the 2016 Venice Architecture Biennale, Don Lino is a creative genius when it comes to incorporating visual design into a solid, sturdy structure. Don Lino is also a vocal champion of sustainable architecture and creates masterpieces using recycled materials to emphasize the world's need to reuse materials that we already have.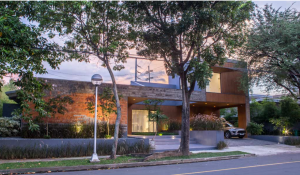 In January 2022, actor Kathyrn Bernardo announced that the dream house she was building for her parents was designed with the help of Don Lino from Lino Architecture Inc. 
Richard Manlulu and Gianne Borlongan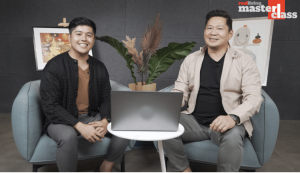 A truly popular pair of architects among famous local stars, Richard Manlulu and Gianne Borlogan, are two renowned Filipino architects who have worked alongside many Filipino personalities. Richard Manlulu, a licensed landscape architect, and Gianne Borlongan, creator of VIGION Studios, are also the hosts of the real living Masterclass show that features various topics like home design, home management, and even makeover ideas.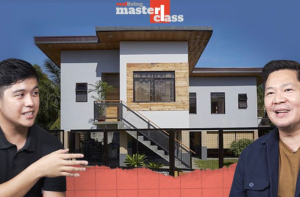 Richard Manlulu and Gianne Borlongan have worked with Enrique Gil, the famous couple Jenelyn Mercado and Dennis Trillo, and Julia Baretto. 
The Famous Filipino Architects Who Have Won The Hearts Of Celebrities
There are many Filipino architects who excel in showcasing their own designs in various infrastructure projects. Many of these local architects are not just in demand locally–they are also acknowledged internationally due to their exceptional talent in architectural design. As Filipinos continue to keep their interest in the lifestyles of their favorite celebrities, it makes sense that it also given the people who were the masterminds behind their magnificent homes credit. 
References:
Borbon, K. (2023, April 20).

Learn About Homebuilding From the Experts: Here Comes RealLiving Masterclass!

Real Living. Retrieved July 20, 2023, from https://www.realliving.com.ph/home-improvement/realliving-masterclass-a00272-20230420

Dehesa, T. (2014, July 28).

Modern Pieces fill Ogie Alcasid and Regine Velasquez-Alcasid's House

. Real Living. Retrieved July 20, 2023, from https://www.realliving.com.ph/home-tours/celebrity-homes/modern-pieces-fill-ogie-alcasid-and-regine-velasquez-alcasid-s-house

New, L. (2022, August 16).

From Rewind To Rewild: B+Abble Is Back!

Kanto – Creative Corners. Retrieved July 20, 2023, from https://kanto.com.ph/voices/from-rewind-to-rewild-babble-is-back/

Owen, C. J. (2021, August 28).

Architect Anthony Nazareno on What Makes a Great Working Relationship With Clients

. Real Living. Retrieved July 20, 2023, from https://www.realliving.com.ph/lifestyle/arts-culture/architect-anthony-nazareno-working-relationship-clients-a00339-20210828

PEP.ph. (2022, December 25).

PEP YEARENDER 2022: 13 amazing celebrity homes to see soon

. PEP.ph. Retrieved July 20, 2023, from https://www.pep.ph/lifestyle/home/170329/celebrity-homes-2022-a5128-20221225-lfrm

Santamaria, N. M. (2022, December 21).

Getting to know Anthony Nazareno and his design philosophy on architecture

. Tatler Asia. Retrieved July 20, 2023, from https://www.tatlerasia.com/homes/architecture-design/anthony-nazareno-philosophy-architecture