It goes without saying that infrastructure development plays a very important role in the growth of the Philippine economy. Government construction projects are vital initiatives that have indispensable roles in the improvement of the quality of life of Filipino citizens. In addition to this, these projects also increase the appeal of the country as a viable location for foreign investment companies.
Is the Business To Government (B2G) Sales Model Bankable?
Successfully bidding on government infrastructure projects can provide significant opportunities for growth for many construction companies. Locking in a deal and securing a public-private partnership (PPP) project can also greatly benefit a construction company by gaining the government's trust and building credibility for future bigger opportunities. For the government, these PPPs also provide a step in the right direction by gaining access to better funding and sharing the risk allocation.
Figuring out how to bid for and procure a government project is not necessarily general knowledge, but there are available resources for hopeful construction companies who want to bid for an infrastructure project. In this article, we will discuss the process to be followed when bidding for and producing a government construction project. 
Business To Government (B2G) Procurement Process In The Philippines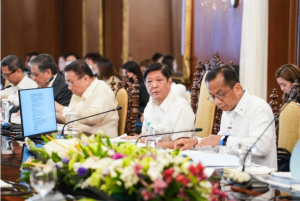 To bid for a government project, businesses should first comply with all the necessary requirements to be fulfilled before they can become qualified to bid. The government also has to thoroughly complete all the preparations for the potential PPP project. According to the DPWH website, below is the process for bidding and awarding a PPP.
1. Preparation of Project Procurement Management Plan (PPMP)
2. Pre-procurement conference
3. Advertisement (Posting)
For private companies hoping to bid for a government project, the Philippine Government Electronic Procurement System of PhilGEPS is a necessary tool to begin the process. PhilGEPS is owned and operated by the country's Department of Budget and Management and was created as an online portal meant to provide all the necessary information needed when procuring a project from the Philippine government. 
4. Application for Eligibility (Expression of Interest)
5. Eligibility evaluation (Notification of both eligible and ineligible bidders)
6. Issuance of bid documents
7. Site inspection
8. Pre-bid conference
9. Submission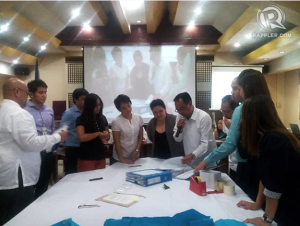 After the pre-bid conference, a private company should be able to prepare and submit all the required documents necessary for them to qualify for bid. These bidding documents are also referred to as eligibility documents and are distinguished into two separate classes, namely Class A documents and Class B documents. Below is a list of the documents falling under each class. 
Class A
Legal and business documents (Mayor's/Business Permit, BIR tax clearance, CDA registration, SEC, DTI)

Technical documents

Audited Financial statements

PhilGEPS Sworn Statement

Additional documents required by the BAC
Class B
PhilGEPS Certificate of Registration

Complete notarized statements from all the joint venture partners

Additional documents required by the BAC
Once all the necessary documents are completed, compile all the Class A documents in one envelope and the Class B documents in another envelope. Upon submission, the BAC may also ask for additional documents and requirements. The bid may be submitted in person or be sent directly to the office of the Bids and Awards Committee, properly labeled and sealed. The documents may also be sent through a protected e-mail if approved by the BAC.
10. Opening of bids
11. Bid Evaluation
12. Post-qualification
13. Deliberation and Approval of Resolution of Award by the Bids and Awards Committee
14. Contract Preparation
15. Approval
16. Official issuance of Notice to Proceed
It is important to note that the guideline provided above is an exclusive process followed by locally funded projects partnered with Philippine private companies. International companies who want to enter a PPP with the Philippine government will provide their own guidelines in coordination with the government. This allows a more flexible approach for the foreign lender if there are differences in their procurement process and the process that exists here in the country.
The Bidding And Procurement Of Government Construction Projects
Bidding for government construction projects in the Philippines requires careful preparation of the necessary documents and following the process. Looking to bid for a government project does not only need a strategic execution– it also requires thorough preparation and being aware of all the steps to be completed before bidding. Before bidding, it is important to understand the bidding process and adhere to the guidelines. This will help the government's construction sector and improve the country's infrastructure. 
References
DPWH. (n.d.).

Bidding and Award Procedures | Department of Public Works and Highways

. DPWH. Retrieved July 7, 2023, from https://www.dpwh.gov.ph/dpwh/business/procurement/civil_works/baprocedures

First Circle. (2019, July 31).

How to Bid on Government Contracts through PhilGEPS

. Blog. Retrieved July 7, 2023, from https://blog.firstcircle.ph/how-to-bid-on-government-contracts-through-philgeps

First Circle. (2023, May 2).

How to Bid for PhilGEPS Opportunities in 5 Steps

. First Circle. Retrieved July 7, 2023, from https://www.firstcircle.ph/blog/how-to-bid-in-philgeps