In the Philippines, we are seeing a significant improvement in the construction industry, with an increasing number of infrastructure projects both proposed by the government and initiatives of private local businesses. Starting a construction business in the Philippines can be a promising venture nowadays, and a good deal of might be seeing how financially rewarding the local construction industry can be. This, and the influx of foreign investors in the country, are making the Philippines a very attractive destination for financial and property investment, from both international and local business entities.
Starting a construction business in the Philippines does have its benefits, but there is a strict process to be followed in order to ensure a high-quality output from all construction projects in the country. Whether you are an experienced professional or a complete beginner in the world of construction business management, there are a lot of ways to get started on your own construction business in the Philippines. In this article, we will discuss a general overview of the necessary steps to go through in order to start a local construction business.
Figure Out What Your Business Is All About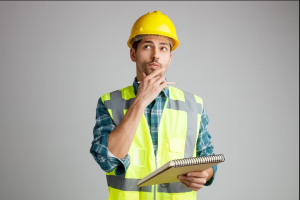 The first thing to do when starting a construction business, or any business whatsoever, is to figure out exactly what your enterprise is going to be all about. For construction businesses, the dream can be big, but beginners in the industry ought to take a step back and look at the future realistically before creating achievable goals from their current perspective. 
It's nice to dream about becoming the next DATEM or DMCI, but in the beginning, it is important to lay out smaller goals that will make up the bigger picture. If you want to start a construction firm, what is the ultimate goal? Do you plan to have a construction company that does general property development, or do you want to focus on a more specialized niche, like creating patios or personalized backyards? These are the questions you need to ask yourself or your team before officially starting your venture to establish a construction company in the Philippines. 
Create A Business Plan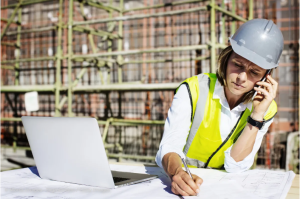 Image from nar.realtor.com
Once a business goal is solidified, the next step is to begin planning out how the business will operate. From here on, it is going to be specific to the type of construction business you have planned to pursue. Business plans are a must, as it includes a formal introduction to your business and how your business is meant to operate.
An analysis of the branch of the construction industry you have chosen to pursue should also be done and taken into account in the business plan. How this branch behaves should influence the way your construction business will function in order to make sure that your business operation is streamlined, efficient, and designed to progress faster than existing competitors. 
Below are the contents that should be included in your business plan:
Executive Summary

Company Description

Market Analysis

Service or Product Descriptions

Plans For Marketing And Sales

Funding request (For businesses that require loans or financial investments.)
Get Your Permits And Licenses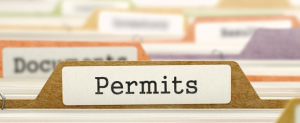 Image from bplans.com
After preparing and finalizing your business plan, and securing safe funding, the next important step to do is to get all the necessary permits and licenses that you need to legally operate as a construction company in the Philippines. Below are some of the following required permits and licenses that a hopeful business entity should secure before starting their operations in the Philippines. Note that there may be other requirements needed in order to complete your application, and it differs from region to region and other specifications of your business. 
Business TIN Number (Bureau of Internal Revenue)

Barangay Clearance

Mayor's Permit/ Business Permit

Business Name Registration Certificate (Department of Trade and Industry)
It is highly likely that you will be hiring a team to work alongside you in the construction company. Below are some permits you need to acquire before proceeding with operations.
SSS Employer's Registration

Pag-IBIG Employer's Registration

PhilHealth Employer Registration

Department of Labor and Employment Permit
In addition to all the requirements you will need in order to start operating your construction business in the Philippines, you will also need to secure a PCAB license. A PCAB (Philippine Contractor's Accreditation Board) license is a requirement that needs to be secured by a contractor or sub-contractor before engaging in legal business in the local construction industry. 
As stated in Republic Act No. 4566 and amended by Presidential Decree No. 1746, it is illegal to begin a construction business in the Philippines without first having obtained a PCAB license. There are two types of PCAB licenses, a regular license, and a special license. The type of license your business needs depends on your company's undertakings.
Find Your Suppliers, Hire Your Staff, Buy Your Equipment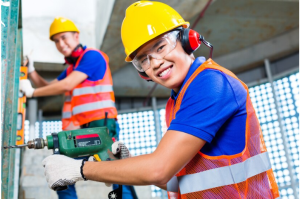 Once you have secured all the necessary licenses and permits you need in order to begin your construction venture, you can begin to find all the necessary material suppliers you will need to begin your operations. Hiring a staff should also be your next goal, as well as buying all the equipment you need, or finding a good place to rent. All the basic things you need to solidify the structure of your business should already be prepared, and it is about filling it in with all the necessary resources that should come next.
Starting A Construction Business In The Philippines
Beginning your journey to a successful future in the construction industry can be done if you know where to get all the right tools you will need on the way. A solid business plan, permits and licenses, resources, and most of all, a clear goal will definitely help in boosting your budding business and reaching the goals you have laid out for yourself. By following the basic guidelines and doing more research to gain insights on how to start a construction business in the specific niche you have chosen, success will be even more possible. 
References:
Business Permits & Licenses For Business In The Philippines

. (2017, May 7). Business News Philippines. Retrieved July 18, 2023, from https://www.businessnews.com.ph/business-permits-philippines-20170507/

Construction Industry Authority of the Philippines (CIAP). (n.d.).

Contractor's Licensing and Registration

. Construction Industry Authority of the Philippines. Retrieved July 18, 2023, from http://construction.gov.ph/program_and_services/contractors-licensing-and-registration/

Martilyo. (2021, July 15).

How to Start and Run a Construction Business in the Philippines

. Martilyo. Retrieved July 18, 2023, from https://martilyo.com/blog/start-construction-business-philippines/

rachitect. (n.d.).

How to Become a Construction Contractor in the Philippines

. Rachitect. Retrieved July 18, 2023, from https://rachitect.com/how-to-become-a-construction-contractor-in-the-philippines/

Triple i Consulting Inc. (n.d.).

How to Get a PCAB License in the Philippines – Triple i Consulting

. Triple i Consulting Inc. Retrieved July 18, 2023, from https://www.tripleiconsulting.com/permits-and-licenses/how-to-get-pcab-license-philippines/

U.S. Small Business Administration. (2023, June 12).

Write your business plan | U.S. Small Business Administration

. SBA. Retrieved July 18, 2023, from https://www.sba.gov/business-guide/plan-your-business/write-your-business-plan