Leading building solutions provider Holcim Philippines, Inc. and the Construction Industry Authority of the Philippines (CIAP) have partnered to support the government's ambition to make the building sector a more impactful partner in the country's progress under the Philippine Construction Industry Roadmap 2020-2030.
Leaders from the organizations headed by CIAP Executive Director Marco Maat joined by CIAP-Philippine Domestic Construction Board Executive Director Doris Gacho, and CIAP-Construction and Manpower Development Foundation Officer-in-Charge Ofelia R. Usigan, and Holcim Philippines Chief Sustainability Officer Zoe Sibala held a signing ceremony to mark the partnership on October 2.
Under the memorandum of understanding, CIAP and Holcim Philippines will explore possible collaborations for training programs to raise the effectiveness of construction workers in using building materials such as cement and concrete. Holcim Philippines will also make available its facilities and equipment for these trainings.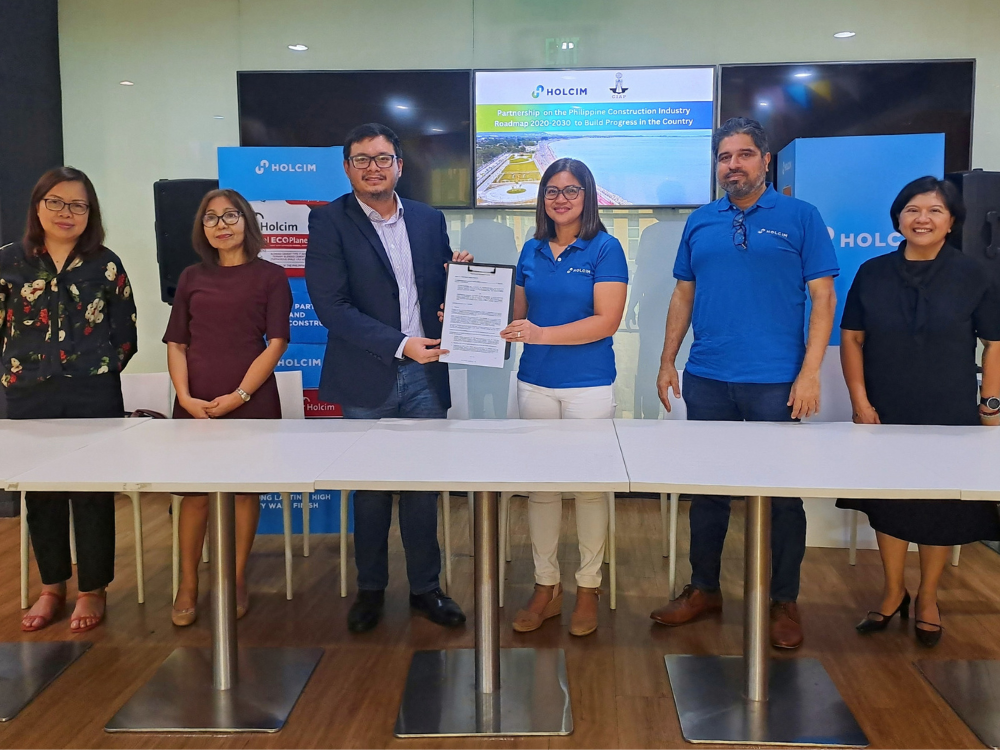 The parties will also work together on CIAP's Policy Reform work on sustainability and resiliency through sharing of technical knowledge and insights, and promoting the use of innovative, sustainable, biodiversity-sensitive, and climate-resilient building solutions and technologies which contribute to the National Sustainable Development Goals. Furthermore, CIAP and Holcim will collaborate on promoting inclusive growth in the construction industry and upholding the rights of people and children.
CIAP Executive Director Marco Maat: "This provides us a framework of collaboration to support the Philippine Construction Industry Roadmap. In the coming years, we are excited to see this partnership generating programs that will contribute to the development of the Philippine construction industry."
Holcim Philippines Chief Sustainability Officer Zoe Sibala: "Driving transformation of the construction industry to be more sustainable requires strong and committed partners, and we could not have chosen a better one in CIAP. Through this partnership, we can align our programs for building progress to support CIAP's goal in making the construction industry a bigger player in the country's success."
The CIAP launched the Philippine Construction Industry Roadmap 2020-2030 under the Department of Trade and Industry, along with leaders from the local building industry in 2019. It envisions a more sustainable, modern and competitive construction industry that has a bigger contribution to the economy and national development.
---
This is a press release. Minor edits were made prior to publishing.