Leading building solutions provider Holcim Philippines, Inc. is excited to bring Holcim ECOPlanet, its most environment-friendly product, to Davao to provide partners a sustainable and high-performance building material as they continue advancing development in Mindanao!
Holcim Philippines President and CEO Horia Adrian: "The launch of ECOPlanet is further proof of our commitment to continue supporting the sustainable development of Davao and Mindanao. ECOPlanet provides our partner the best material for building durable and lasting infrastructure to support population growth and development while being more respectful of the environment."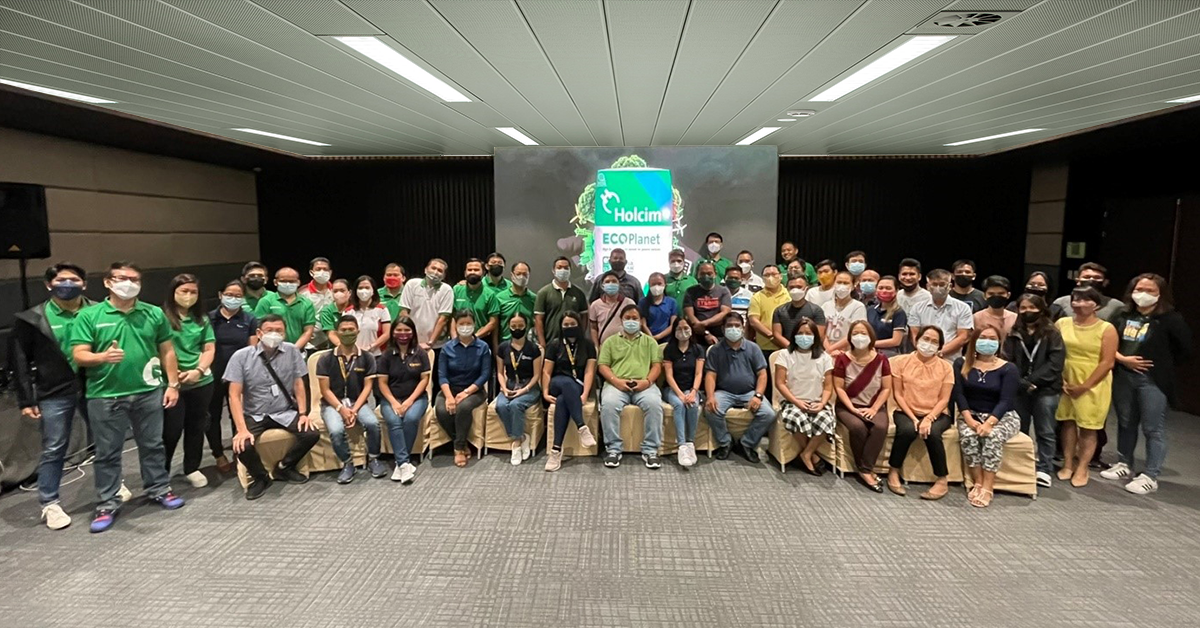 Holcim Philippines launched ECOPlanet to a number of its ready-mix concrete and contractor partners in South Mindanao on July 29 at SM Lanang with an overview of the product and the company's overall sustainability thrust. Holcim Philippines also introduced its Balik-Plastic waste management program wherein partners may turn over plastic bags for cement to the company to be reused by recycling partners or converted to alternative fuels and raw materials in making cement through co-processing at its Davao plant.
Launched in July 2021, ECOPlanet is a global range of green cement developed by international building solutions leader Holcim Group. It was introduced in the Philippines last November as a general-purpose cement with at least a 30% lower carbon footprint than normal cement. Being a blended cement, ECOPlanet is also made with less virgin raw materials and delivers superior durability and strength for structural applications.
The availability of ECOPlanet further expands Holcim Philippines' range of building solutions in the region. In the company's several decades of operations in Davao, the company has proudly supplied cement to a number important of infrastructures that support progress and uplift people's lives such as the Davao International Airport, Davao Coastal Road, Davao Bypass Road, and the Tagum City Flyover.