In recent years, Airbnb and other similar platforms have become the go-to sites for travelers who want to save money on accommodation.
Let's face it: staying in a hotel can be expensive. A single night's stay at a three-star hotel can cost anywhere from PHP 10,000 to PHP 20,000 or more, just for two people. Airbnb has become increasingly popular because it offers more affordable options, with overnight stays starting at PHP 2,000 to PHP 4,000 for two people. Some Airbnb listings even remain affordable even when accommodating up to five people.
However, it's important to remember that Airbnbs are not hotels. While some hosts go the extra mile to provide a hotel-quality experience, others may not even offer complimentary coffee. It's best to manage your expectations and read reviews carefully before booking your stay.
That being said, there are some Airbnbs that offer a truly luxurious experience. These stays are often referred to as luxury Airbnbs and allow guests to experience a vacation like no other.
6 Most Expensive Airbnbs in the Philippines
The Philippines is home to some of the most stunning beaches in the world, as well as lush rainforests and towering mountains. It's also a great place to find luxurious Airbnbs where you can relax and unwind in style.
If you're looking for a truly unforgettable vacation, here are six of the most luxurious Airbnbs in the Philippines:
Price: ₱1,170,000/night
Location: General Luna, Siargao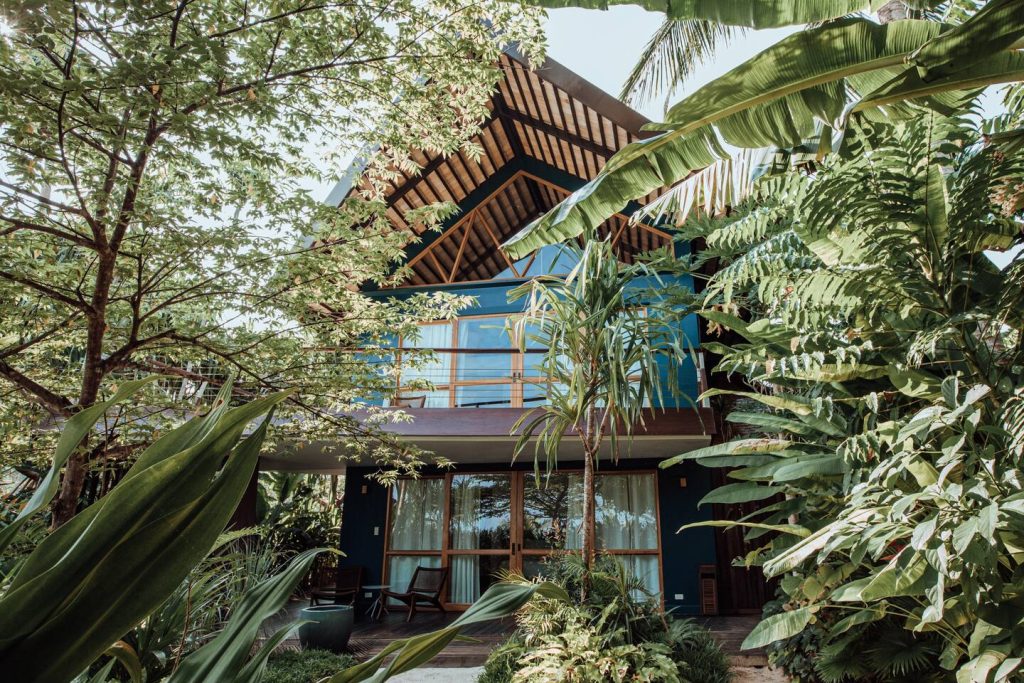 Maison Bukana boasts four intimately and well-appointed rooms, a stunning natural stone pool under the canopy of coconut palm trees, a modern kitchen bar with a private chef, and a light inviting open space living room. Guests can relax and unwind in this dreamy space, surrounded by the golden rays of the sun and the soothing Pacific breeze.
Maison Bukana is tailormade for a stay of up to 12 guests, sharing its four suites. However, it is also possible to accommodate up to 8 guests for a more exclusive experience. Maison Bukana requires a minimum stay of three nights, allowing guests to fully immerse themselves in the island lifestyle.
Price: ₱1,118,067/night
Location: Subic Bay Freeport Zone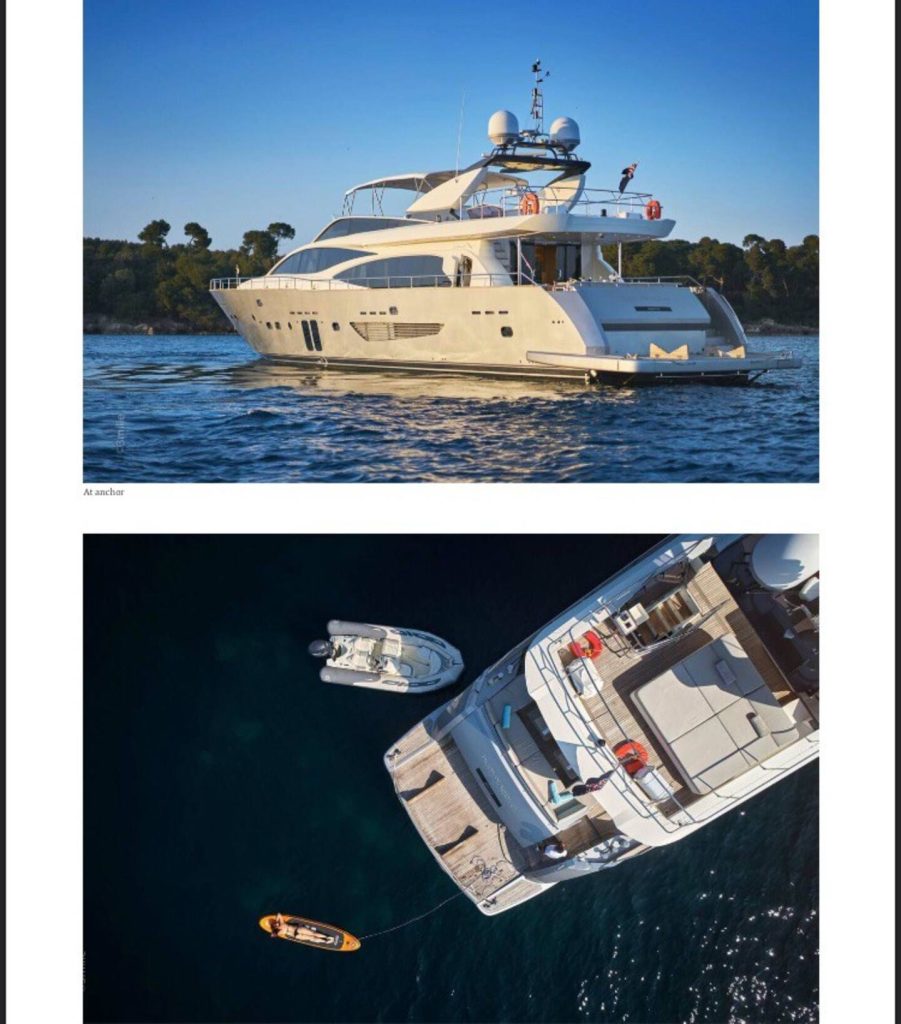 Have you ever dreamed of chartering a yacht for a special event or a unique summer vacation that you'll never forget? Well, you're in luck because you can rent the EFR-El Patron on Airbnb for around PHP 1 million per night.
The yacht can accommodate up to six guests, and you can even bring your furry friend along for the ride. It has four bedrooms, four beds, and four baths, so there's plenty of room for a memorable getaway.
However, please note that food and fuel are not included in the rental price.
Price: ₱556,000/night
Location: Olongapo, Central Luzon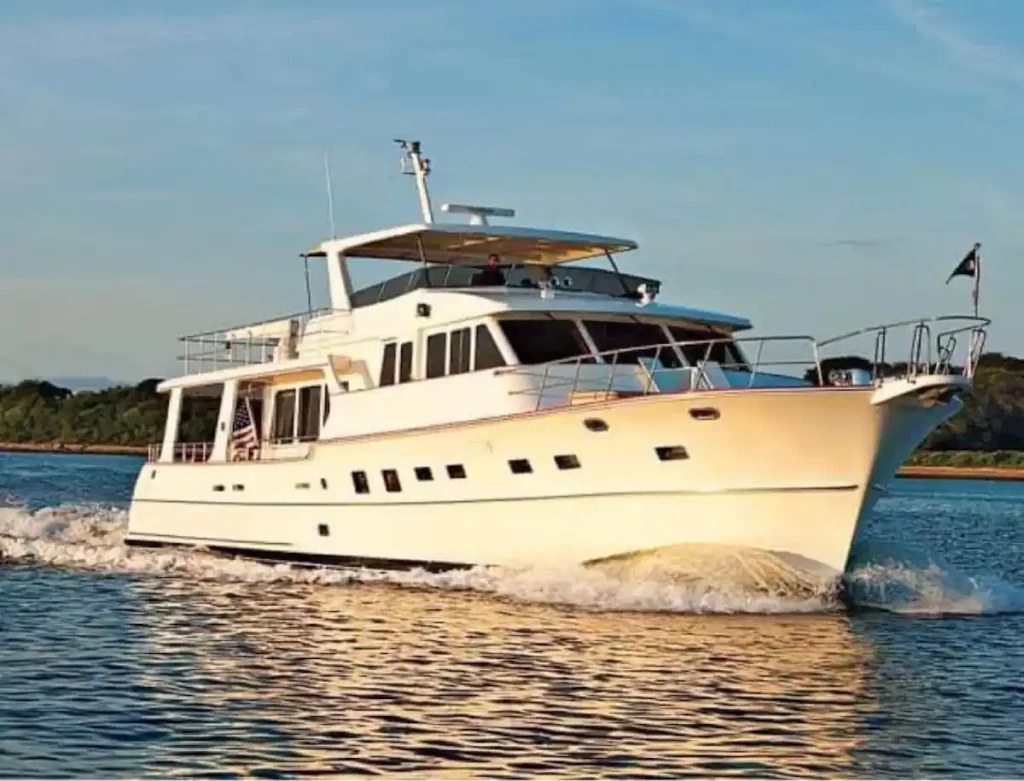 Experience the epitome of luxury and opulence aboard the grandest yacht available for charter in Subic Bay. Indulge in opulent staterooms, spacious decks, and world-class amenities, perfect for hosting extravagant events or seeking a luxurious retreat.
For stays like this, it's recommended that you get in touch with the host first before booking. This ensures that you'll be able to cover all bases before settling on your charter. This also allows the host to answer questions that the guests might have so that their stay is seamless.
Price: ₱110,000/night
Location: San  Juan, Batangas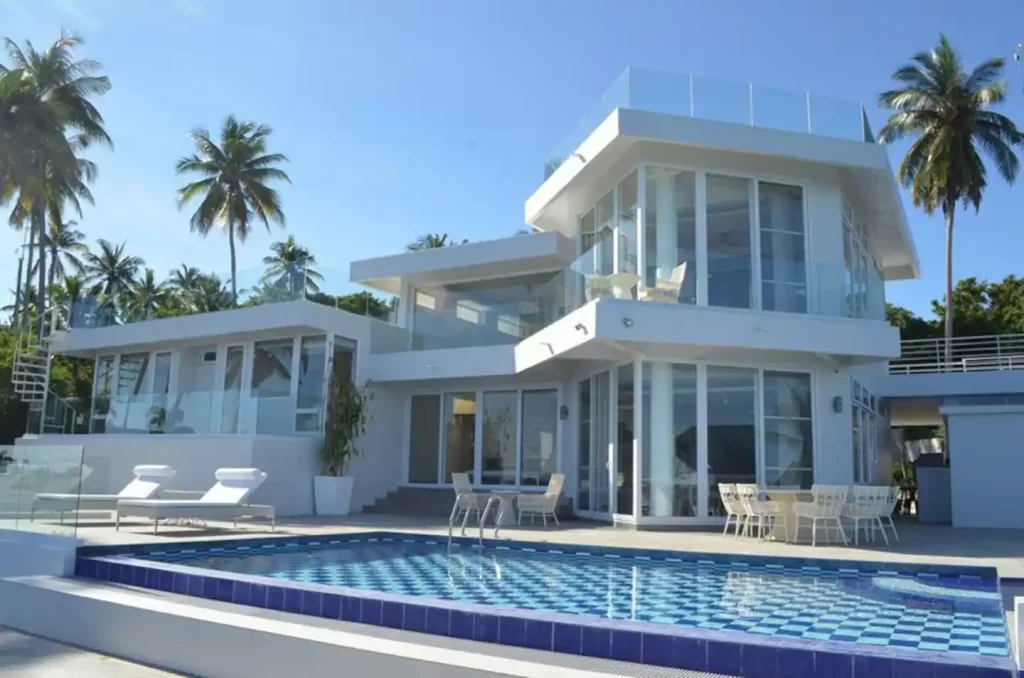 Costa Saltorino is a luxury coastal villa with an infinity pool, jacuzzi, and access to a private beach. It offers stunning panoramic views of the China Sea and Tayabas Bay. The villa can accommodate up to 16 guests and includes three buffet meals per day. Costa Saltorino is the perfect place for a romantic vacation or a unique and private setting for a special event.
Guests at Costa Saltorino can enjoy the luxury of privacy and exclusivity while relaxing and enjoying the views. The villa has a 300-degree panoramic ocean view that is truly breathtaking. Guests also have access to the infinity pool, jacuzzi, and the beach, where they can find corals, sea creatures, and fishes.
Price: ₱100,000/night
Location: San Remigio, Central Visayas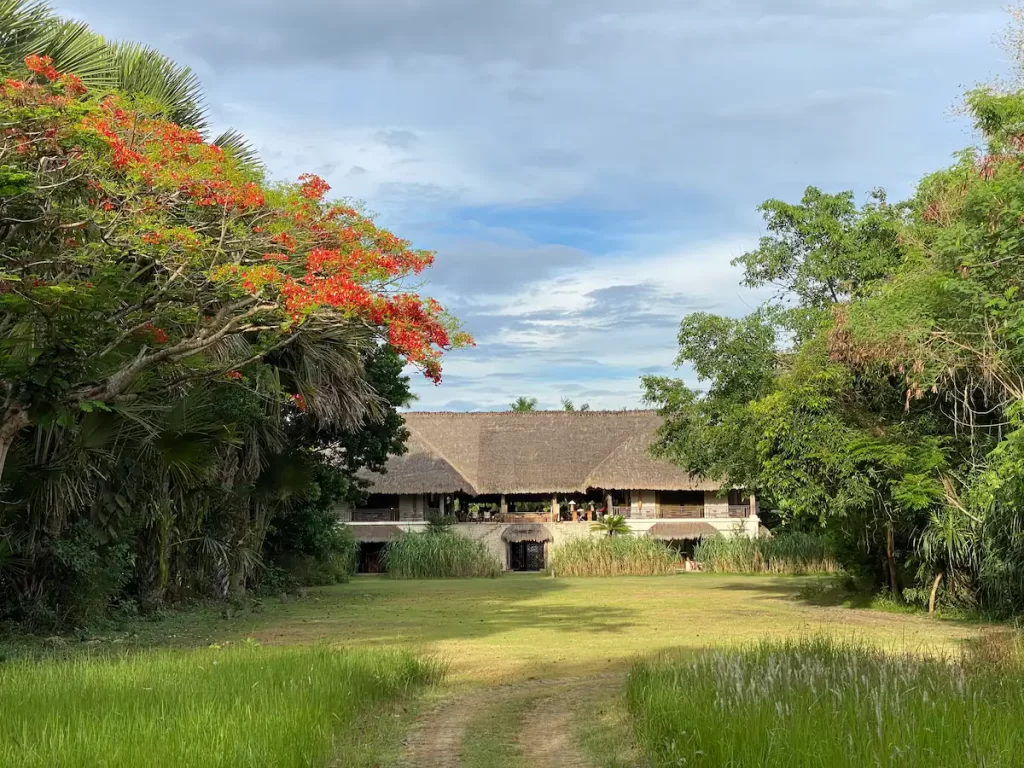 Perched on the edge of wild, untamed landscapes, this Palladian Villa is a Filipino contemporary-style haven for family relaxation and enjoyment. With a 3-hole golf course, pool by the sea, and 3 private beaches, there's something for everyone.
The villa features two houses, a main villa and a guest house, surrounded by sprawling fields. Guests have full access to the entire private property, including the poolside cabana with a dining area and kitchenette.
Price: ₱150,000/night
Location: Puerto Galera, MIMAROPA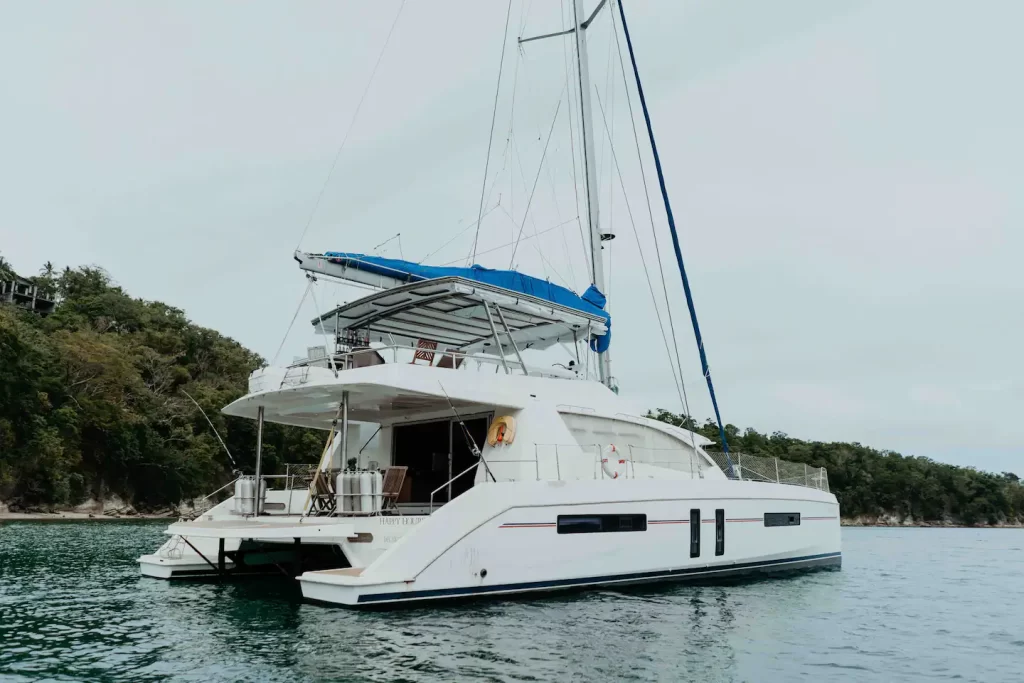 5 Reasons Why Airbnb is Popular Among Travelers
Airbnb has become a popular choice for travelers of all types, from budget backpackers to luxury travelers. There are a number of reasons for this popularity, including Airbnb's affordability, flexibility, variety, local experience, and sense of community.
Affordability
Airbnb is often more affordable than traditional hotels, especially for longer stays. This is because Airbnb hosts typically set their own prices, and they may be willing to offer discounts for longer stays.
Flexibility
Airbnb rentals offer more flexibility than hotels. For example, you can often find Airbnb listings that allow for early check-in or late check-out. You can also find Airbnb listings that are pet-friendly or that have specific amenities that you're looking for, such as a kitchen, a pool, or a washer and dryer.
Variety
Airbnb offers a wide variety of rental options, from apartments and houses to cabins and treehouses. This means that you can find an Airbnb listing that perfectly meets your needs and budget.
Local experience
Staying in an Airbnb can give you a more authentic local experience than staying in a hotel. Airbnb hosts often have local knowledge and recommendations that can help you make the most of your trip.
Sense of community
Many Airbnb hosts are welcoming and friendly, and they go out of their way to make their guests feel at home. This can create a sense of community that is often lacking in traditional hotels.
Overall, Airbnb offers a number of advantages over traditional hotels, which is why it has become so popular in recent years.
Unforgettable Luxury Stays
Airbnb has emerged as a preferred choice for travelers seeking affordable and flexible accommodation options. The platform's cost-effectiveness, coupled with a diverse range of offerings, appeals to a broad spectrum of travelers, from budget-conscious backpackers to those seeking luxurious experiences. The popularity of Airbnb can be attributed to its ability to provide a local touch, offering a more authentic experience compared to traditional hotels. However, it's crucial for users to manage expectations, as the quality of amenities and services can vary among listings.
The showcased luxury Airbnbs in the Philippines exemplify the platform's capacity to cater to high-end travelers. From private villas with panoramic ocean views to chartered yachts providing an exclusive retreat, these properties redefine the concept of opulence in travel. While Airbnb continues to reshape the hospitality landscape, offering unique and personalized stays, it's evident that the platform has successfully tapped into the evolving preferences of modern travelers, emphasizing choice, affordability, and a desire for authentic, immersive experiences.