The rainy season has once again entered the Philippines, and the country is experiencing a lot of heavy rainfall for consecutive weeks. Due to the geographical location of the country, as well as the lacking of sufficient and updated drainage systems in the Philippines, many people are displaced and forced t evacuate their homes during heavy rainfalls due to risks of flooding. While there are preparations made by the government to enhance the safety of Filipinos during powerful storms, it is still up to the residents to prepare their own protection and increase their safety in case of unfortunate circumstances caused by typhoons.
Apart from keeping the home secure and waterproof, there are other safety measures that homeowners should be aware of in case of emergencies. We need preventative measures and safety plans to protect lives and properties during typhoons. Below are some of the most important tips and safety measures in case of flooding during a typhoon. 
Don't Brave The Floods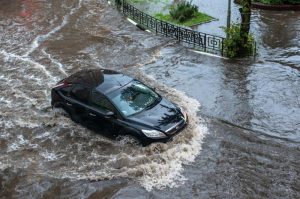 Image from AutoDeal
In case of being stranded outdoors or inside a flooded home, one of the most important things to remember is to avoid walking or submerging oneself in the flood. If you are inside a vehicle, it is best to drive towards higher ground and away from any road or street submerged in water. If you find yourself stranded inside a structure that is inundated, make sure to walk towards higher ground and away from the flood waters. 
For instances where the water has risen quickly in the middle of the road, divert towards a high ground and do not drive around road barriers or blockages since they will most likely be signaling traffic away from damaged roads or roads that are under construction before the flood. People who find themselves stranded in a flooded area should climb a safe and dry ground to keep themselves away from flood water that is possibly contaminated with gasoline or sewage. 
Have An Evacuation Plan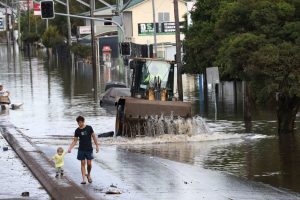 Image from Asharq Al-Awsat
For homeowners, it is important to scout the area of the home before construction. However, it is possible for a home to still be constructed in a flood-prone area, which makes it essential for homeowners and residents to prepare an evacuation plan ahead of time for their own safety. 
For people who live far away from an evacuation area, it is best to plan out the safest and most possible route in case of flooding. One of the most important things to remember when preparing and mapping one's safety route is to choose the route that goes uphill and away from any waterways where a flood can run to or spill from. 
Prepare Your Home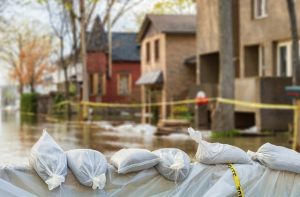 Image from Real Estate
One of the best preventative measures that homeowners can take is to prepare their households for the dangers of flooding caused by typhoons. Homeowners should always maintain their structure's drainage system by executing regular maintenance and upgrades when necessary. 
However, keeping a structure's waterproof capability may not always be possible due to natural wear and tear. Regular maintenance and upkeep of windows, doors, and even electrical wiring are necessary. Keeping an emergency power source is also important in case the power is cut during a flood caused by a strong typhoon. 
Declutter Your Area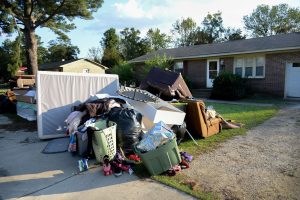 Image from Red Cross
Keeping your home safe also requires keeping the area around the structure safe. Decluttering the area surrounding your home is important to prevent strong winds or heavy rains from causing damage to your home. If you have a tree located near your home, trimming the branches is important. Keeping a garage clean and tidy will also be beneficial in keeping your home safe during heavy storms. 
Protect Your Valuables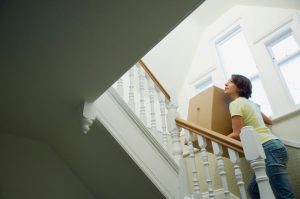 Image from The City of Calgary
Apart from all the preventative measures and safety tips discussed above, one of the most important things to keep in mind is to protect all your valuables in the home. We must always keep important personal records inside a waterproof case that is accessible and ready to go in case of evacuation is necessary. We must also keep insurance records safe and away from the water, as well as emergency electronics like a phone, or a radio in case of an instance where an individual might themselves stranded in a flood. 
Flood Safety During Typhoon
Keeping our homes safe during typhoons is important, and preparing ourselves beforehand is crucial for our safety in case of emergencies. Apart from planning ahead with our evacuation plans, we should also be prepared for instances where we find ourselves in the middle of a flood. By being prepared not only with the necessary equipment but also with sufficient knowledge, we can ensure our safety and our lives.
References
Mass.gov. (n.d.).

Flood Safety Tips

. Mass.gov. Retrieved August 7, 2023, from https://www.mass.gov/info-details/flood-safety-tips

Mass.gov. (n.d.).

Prepare Your Home for Emergencies

. Mass.gov. Retrieved August 7, 2023, from https://www.mass.gov/info-details/prepare-your-home-for-emergencies