Wooden furniture is an excellent way to add a classic charm to your home! It's no surprise team Kramer's newly furnished condo incorporated a lot of wooden texture in their home design.
In their recent vlog, the celebrity family announced that their condo's interior design is finally done.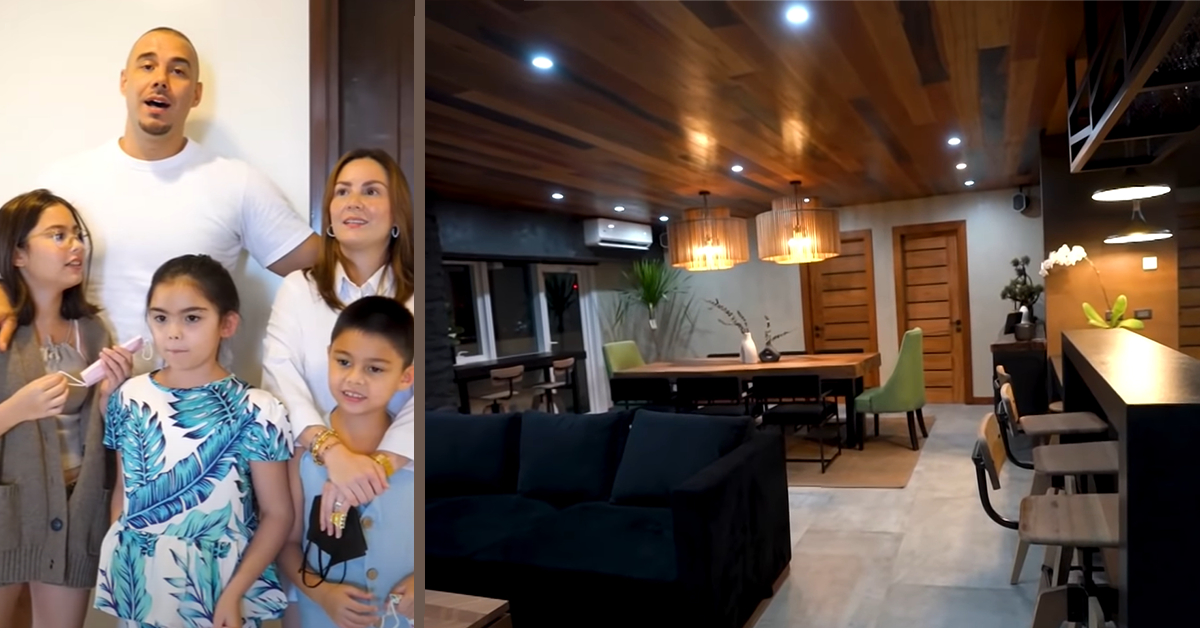 Gussy Design's Nikko Sotoridona and Vianca Anonuevo-Favila created the wood interiors of Team Kramer's Pasig City apartment in. The unit has the same rustic feel as their Antipolo City family mansion. Apart from the wooden textures, the Kramer condo also has black components in the furnishings and interior design.
Here are a few Team Kramer ways to help you add wooden elements into your humble abode!
1. Accent your space using wooden pieces.
It's a good idea to include wooden accent items in your home. These include items like bowls and table or even chandelier. You don't have to be bothered about your wooden pieces clashing with your interior design because they are versatile enough for most house designs.
Also, match the undertones of your unique pieces. This will help keep the cool wood tones from clashing with the warmer ones, giving the room a more coherent appearance.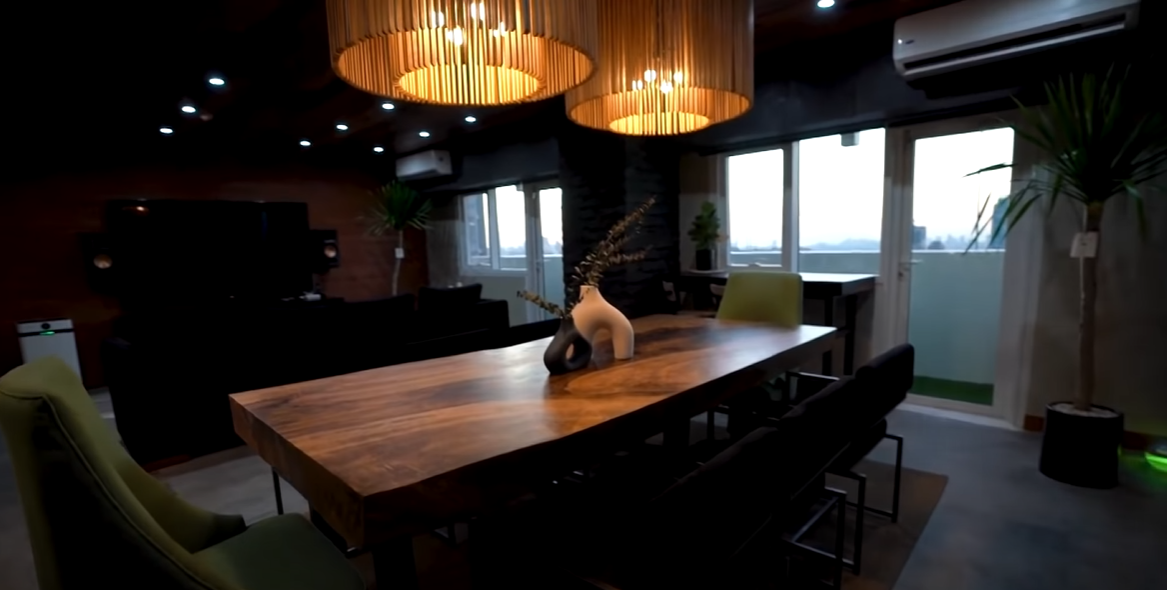 Screen capture from Team Kramer's YouTube video
RELATED: Team Kramer slashes their P79K Meralco bill to P29K through solar panels
2. Do not go overboard.
You may find it difficult to decide on which of the countless unique items available to buy. A few pieces may even make your heart race, regardless of whether they fit your home's décor. Overconsumption is dangerous, as it is with most things in life. However, like with most things, too much of anything can be bad. 
So, just like Team Kramer, make sure you have a good balance in everything!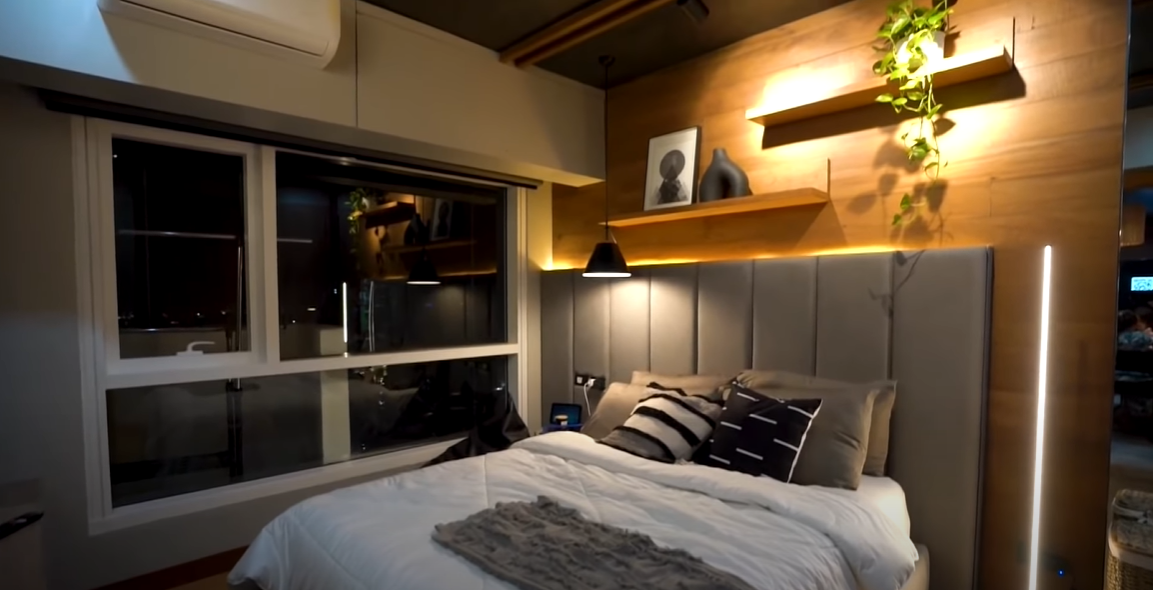 Screen capture from Team Kramer's YouTube video
3.  Choose a statement piece.
As we said, too many wood elements can be terrible for your home design. Something else might work if you just can't get your wood tones to mix in a way that's visually appealing. One method to avoid this problem is to select a single piece of furniture with a distinct wood tone.
When someone walks into the space, it will draw their gaze to this piece, which will serve as a focal point. A complementary floor design can enhance the wood finish of your feature piece. It will also be easier to choose accents for the rest of the room if there is only one key piece.
Screen capture from Team Kramer's YouTube video
RELATED: 5 Crucial Things to Know Before Doing Your Home Renovation
4. Add organic elements.
If you currently have a minimally designed home but want to spice it up with some new pieces of furniture, this could be an option for you. In particular, you might replace your straight edge components with those that feature organic curves or elements.
Check out Team Kramer's wooden table that is very organic and rustic!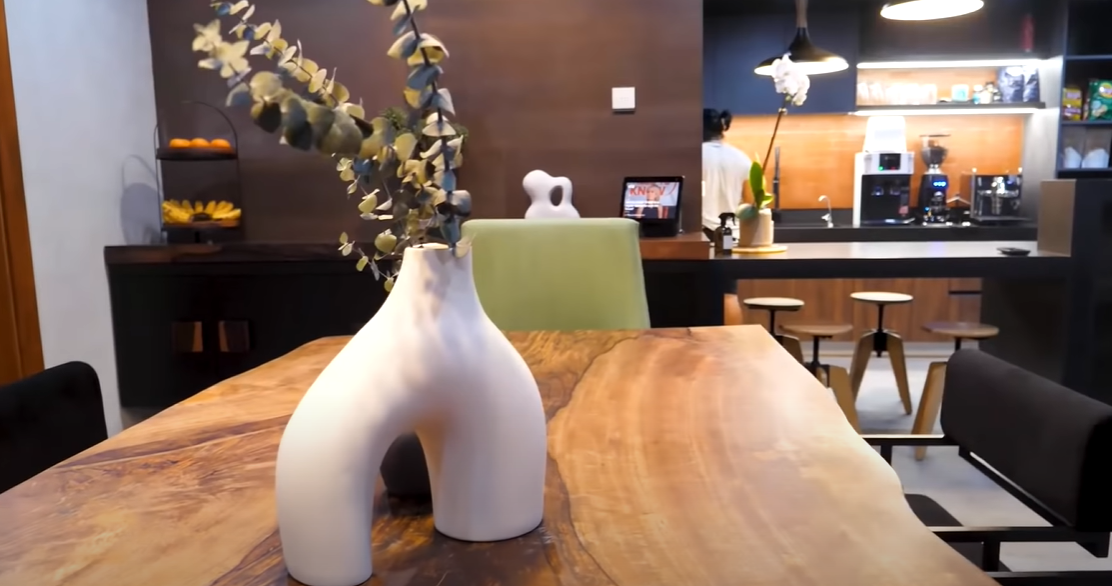 Screen capture from Team Kramer's YouTube video
RELATED: 7 Dining Room Trends to Try This 2022
Decorate every room with style and flair with some careful planning. Ready to add some wooden vibes to your home?
Watch Team Kramer's full condo house tour below:
Subscribe now to see more content like this in the future! 
CITATIONS: