Green growth is gaining traction in developed and growing economies like the Philippines. Green buildings help the environment by conserving energy. 
Companies all across the world are becoming more ecologically responsible. The entire impact of their structures on people and the environment is now a critical factor to consider. That's why multinational firms looking to establish local offices in the Philippines are increasingly looking for environmentally friendly towers. Building owners in the Philippines are increasingly renovating and modernizing old structures to increase energy efficiency and environmental performance.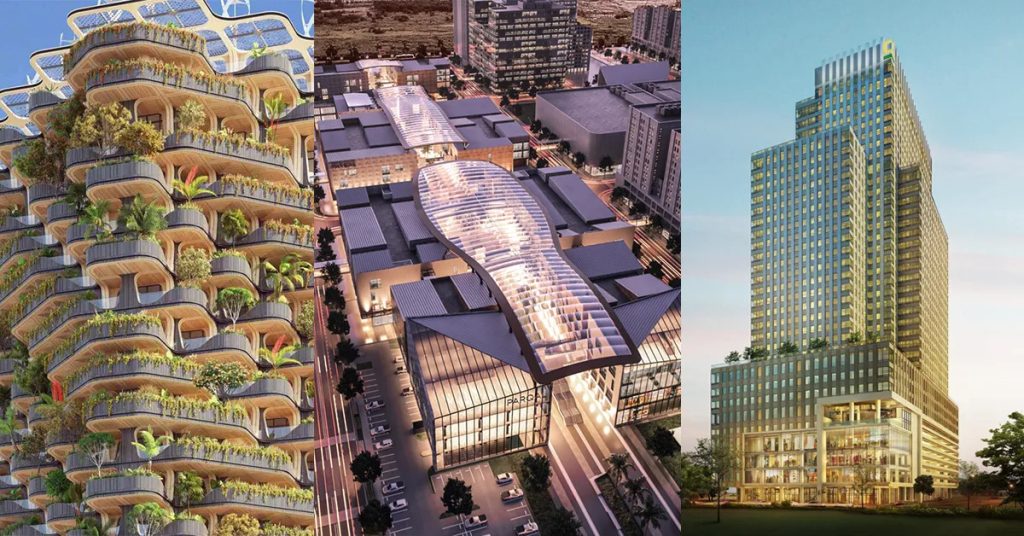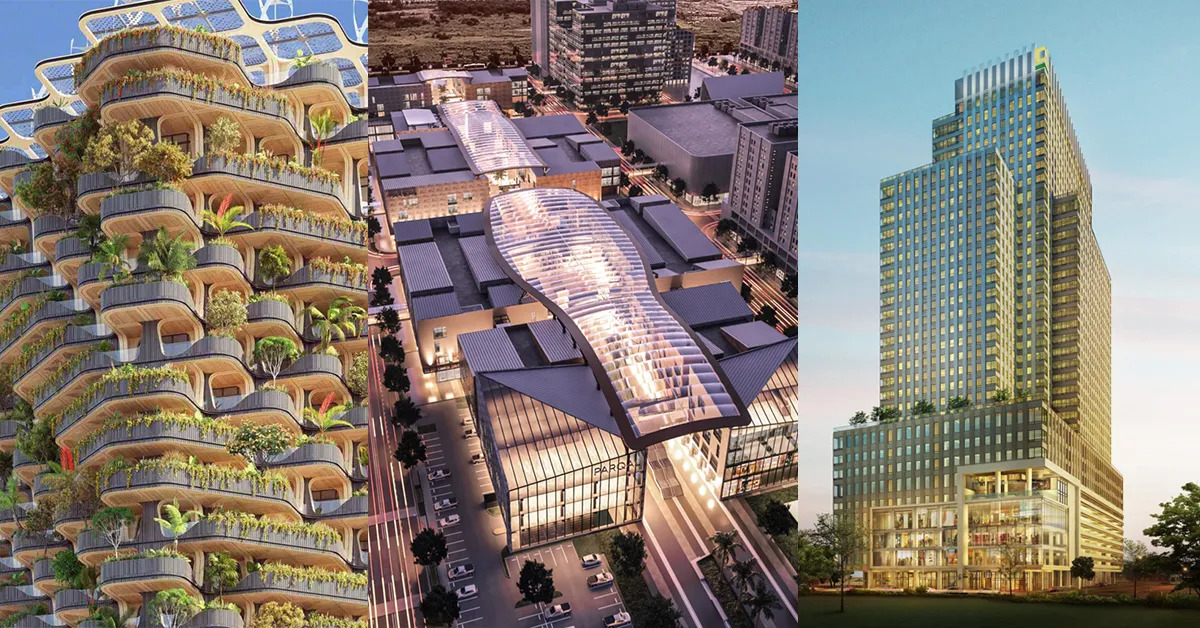 These environmentally friendly buildings have a variety of sustainable technologies in place to assist reduce their carbon footprint while also providing numerous commercial benefits. Here are some examples of existing green structures in the Philippines that deserve to be recognized.
1. The Rainbow Tree – Cebu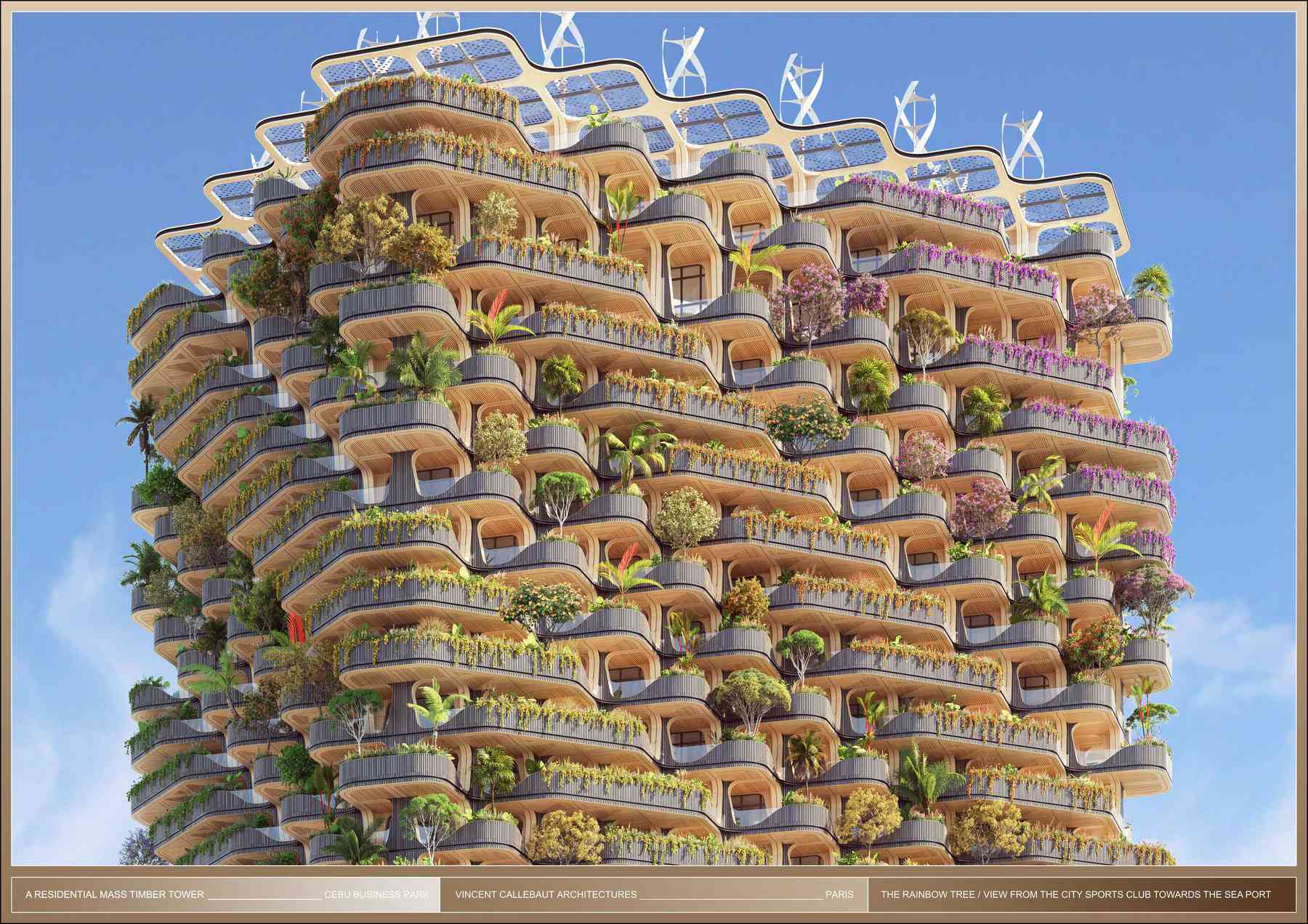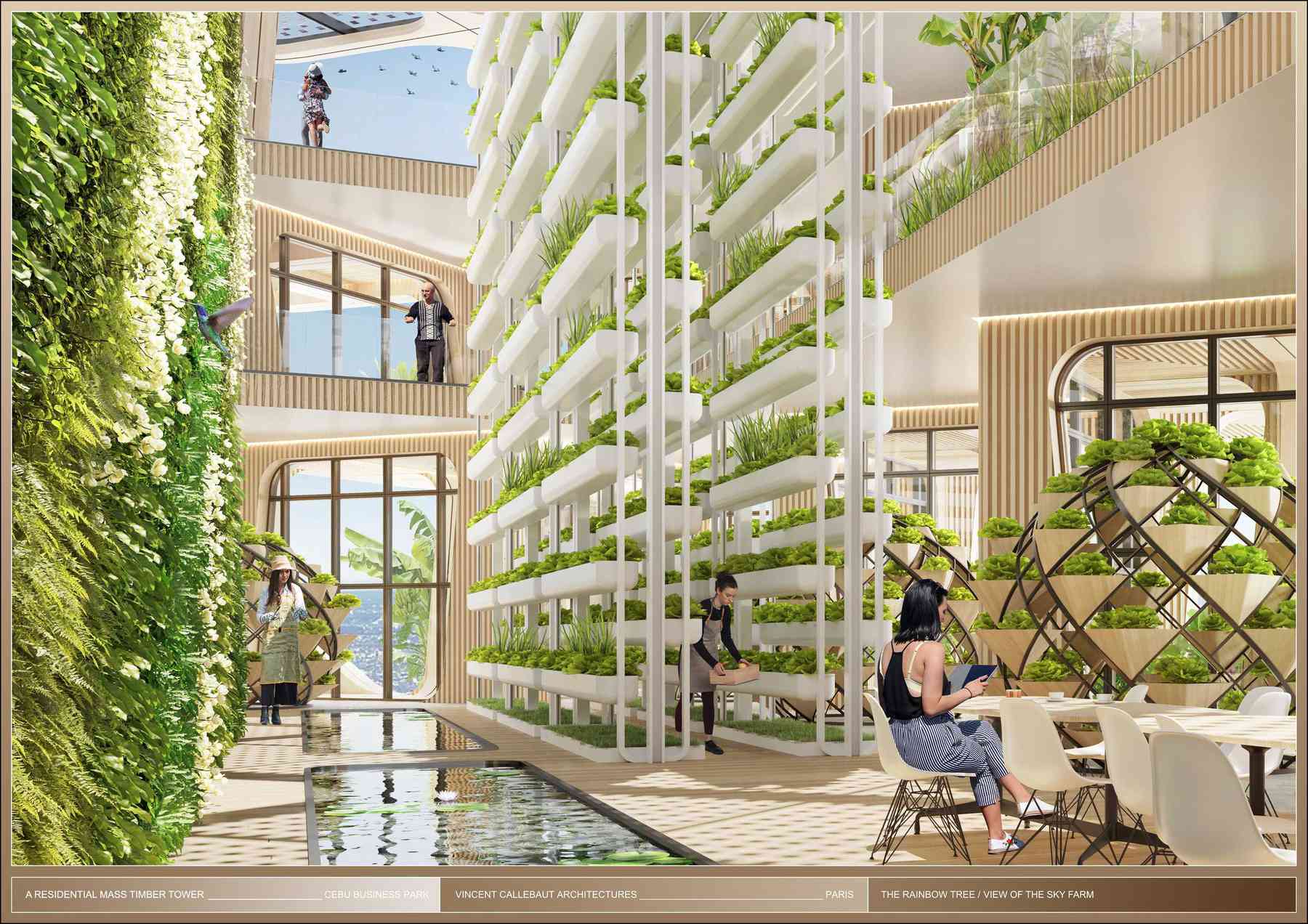 Photo Courtesy: Vincent Callebaut Architectures
Cebu City is living up to its new moniker as a Creative City for Design, with two high-rise developments in the Cebu Business Park being developed by world-renowned architects.
At the corner of Samar Loop and Avenue Cardinal Rosales, the project is within the 50-hectare Cebu Business Park. The goal is to build a residential building with two environmental certifications (LEED + BERDE) that strike the optimal balance between mixed cultural heritage and breathtaking natural beauty.
The project got its name after the unique and beautiful tree Eucalyptus Deglupta, commonly known as Rainbow Eucalyptus, which grows in the Philippines.
The building structure will be made of solid wood, according to Vincent Callebaut, a Paris-based designer, since "it is the only natural, abundant, and renewable material," noting it as a radical approach to reduce the global carbon footprint.
The 30,000 plants, bushes, and trees on the tower will trap 150 tons of CO2 from the Cebu City atmosphere each year, converting it to oxygen through natural photosynthesis.
The groundbreaking date and target completion date is yet to be announced.
RELATED: 6 Essential Benefits of Green Buildings for the People and the Planet
2. Cebu Exchange – Cebu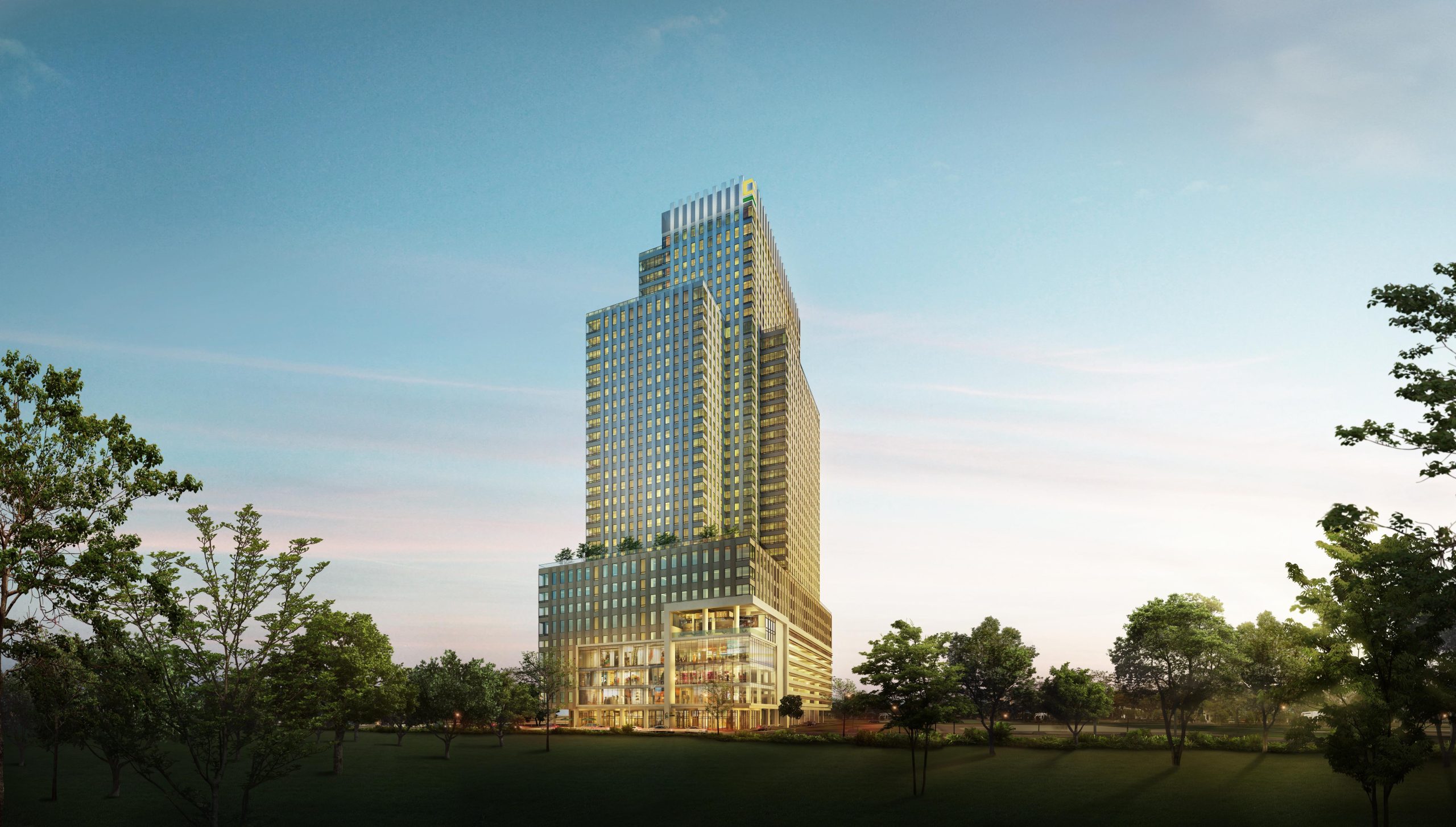 Photo Courtesy: Inquirer
ArthaLand Corp., a green developer, is introducing a new sustainable development to Cebu with the construction of the Cebu Exchange, the country's largest "green" office complex. Cebu Exchange is expected to transform the Visayas and Mindanao real estate sector.
Top executives unveiled "Business in Harmony," the company's newest marketing campaign, which portrays the Cebu Exchange as a model of sustainable development, with a well-balanced ecosystem of green office technologies, plush amenities, and a diverse retail mix that allows businesses and individuals to thrive in harmony.
The Cebu Exchange was designed with various ecologically friendly and resource-saving elements.
Low-voltage lighting, water-saving plumbing systems, a water recycling system, a materials recovery facility, energy-saving air-conditioning, its own septage treatment plant, an optimized building envelope, and a terrace garden and sky park are just a few of the features.
The construction began in 2018, topped out in 2020, and was completed in 2021.
3. Parqal – Aseana City, Parañaque City 
Photo Courtesy: Green Building PH
Parqal is a five-hectare mixed-use campus development with a gross floor area (GFA) of 78,000 sq.m. Parqal is a wordplay in the phrases Park and Kalye. 
It comprises nine separate four-story structures that will run the length of the space between Macapagal Boulevard and Diokno Road. The "floating" canopy composed of ETFE (ethylene tetrafluoroethylene), a sort of sustainable material developed for natural lighting, lightweightness, and durability, protects the entire stretch of the development from the elements. The project is porous, with various entrance and departure points, enhancing Aseana City's walkability and pedestrian mobility.
60 percent of Parqal's total lot area is dedicated to lush green landscapes and recreational facilities, recognizing the need for greater open-spaces in modern urban planning.
It is set to be completed on the second quarter of 2022. 
RELATED: 10 Features Of A Green Building
4. Gatewalk Central Superblock – Cebu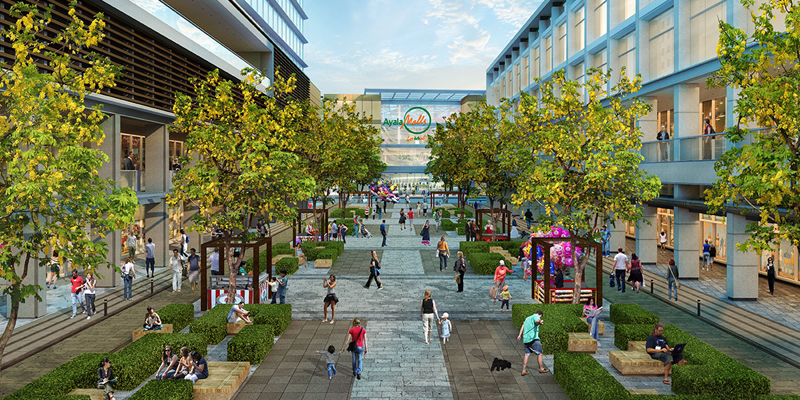 Photo Courtesy: Ayala Land
Gatewalk Central in Mandaue, Cebu, is expected to introduce fresh and exciting street life concepts, as well as family-friendly residential options and energizing parks. Gatewalk Central, a concept developed in collaboration with AboitizLand, will be the city's new sustainable centre, focusing on green, open spaces and minimizing environmental effect.
Gatewalk Central will be the city's focal point for a genuinely multidimensional lifestyle experience, with imaginatively planned residential offerings, innovative work spaces and facilities, a full-service transportation hub, an expansive mall and lifestyle row, and dynamic streetscapes with every step.
It was supposed to be finished in 2019. The project's completion date has been pushed back to the second half of 2021.
5. New Clark City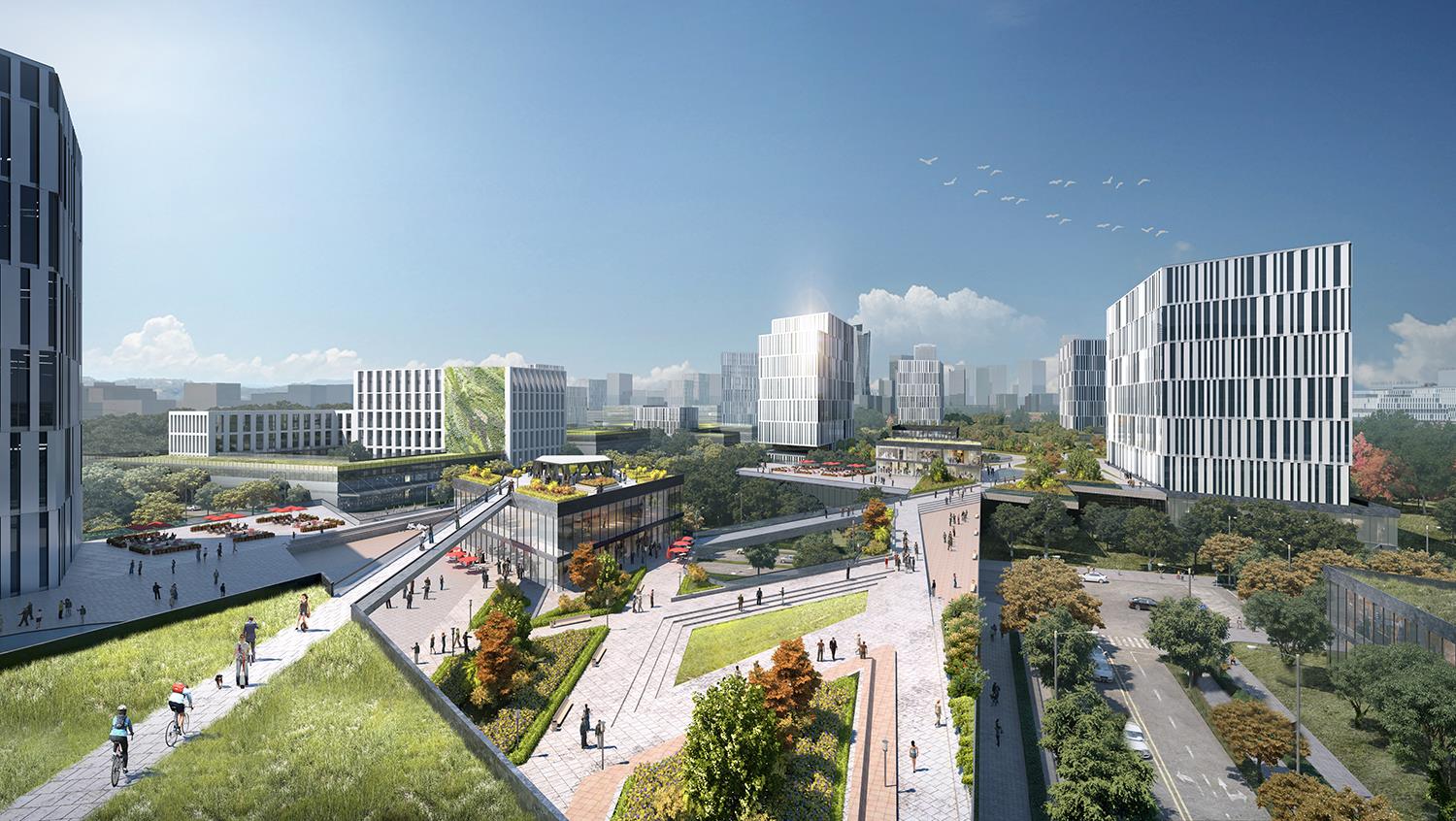 Photo Courtesy: Update PH
The core of New Clark City is designed to be a central park with a business district wrapped around it and spectacular vistas of the hills, merging with nature. Public transportation, housing, and industries serves the other strata. A network of open spaces forms the connection between distinct mixed-use neighborhoods.
NCC is positioned to become the next large metropolis because of its excellent location in the region and reasonable distance from Metro Manila.
The Bases Conversion and Development Authority is implementing this project, which aims to reduce traffic congestion in Metro Manila and construct a new government and business center in Clark, according to the Department of Transportation.
This place is a destination where nature, lifestyle, business, education, and industry come together to form a global metropolis built on sustainable principles.
2022 is the estimated date of completion for Phase 1, however, its estimated completion date will be in December 2065. 
RELATED: Building 'green': Sustainable buildings in the Philippines
These green buildings and places are leading the way to set a new infrastructural standard. And, without a doubt, everyone is looking forward to seeing a more developed but greener Philippines! 
Subscribe now to see more content like this in the future!
CITATIONS:
The Philippine Star. (2019, January 25). Philippines' largest green office building to rise in Cebu. Retrieved April 19, 2022, from https://www.philstar.com/lifestyle/lifestyle-features/2019/01/25/1887490/philippines-largest-green-office-building-rise-cebu
Ladeza, S. (2020, August 11). ICONIC 'RAINBOW TREE' CONDO TOWER SOON TO RISE IN CEBU CITY. Sugbo. Retrieved April 19, 2022, from https://sugbo.ph/2020/iconic-rainbow-tree-cebu/
Lorenciana, C. (2020, February 6). Iconic skycrapers soon to rise in Cebu. SunStar Cebu. Retrieved April 19, 2022, from https://www.sunstar.com.ph/article/1843234/cebu/business/iconic-skycrapers-soon-to-rise-in-cebu

Manila Bulletin. (2013, March 1). 'Green' Buildings in the Philippines. Retrieved April 19, 2022, from https://ph.news.yahoo.com/green-buildings-philippines-122634159.html