It's fresh news for everyone when well-known people and celebrities accomplish something meaningful rather than solely engage in television shows, movies, and other forms of entertainment. It's great seeing artists use their platform for a more sensible and relevant cause, particularly with environmental issues.
Unwittingly, these celebrities may motivate others to have their homes eco-certified as well. Green houses are more long-lasting, energy-efficient, and simply better. Green homes provide a more comfortable, healthier lifestyle with fewer energy expenses and a smaller carbon imprint.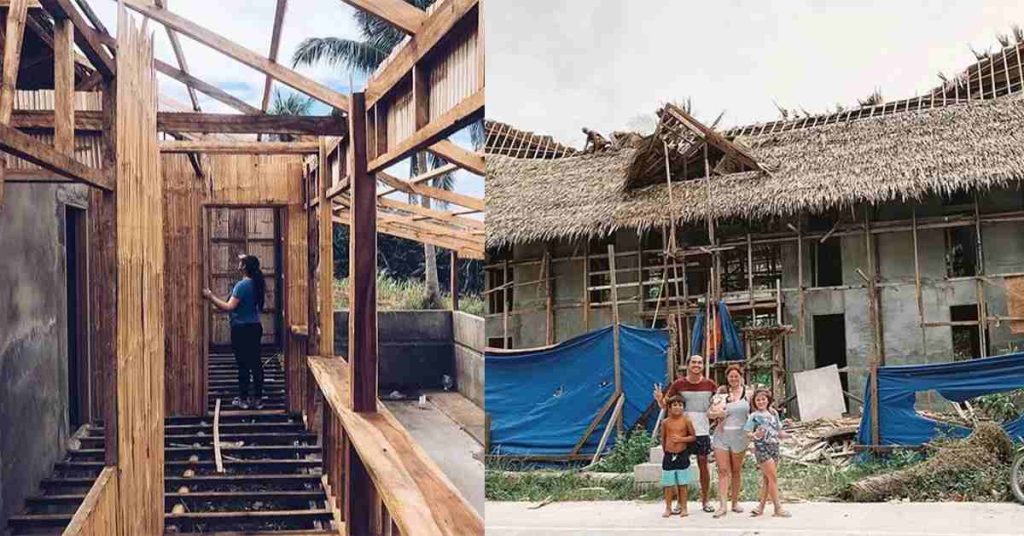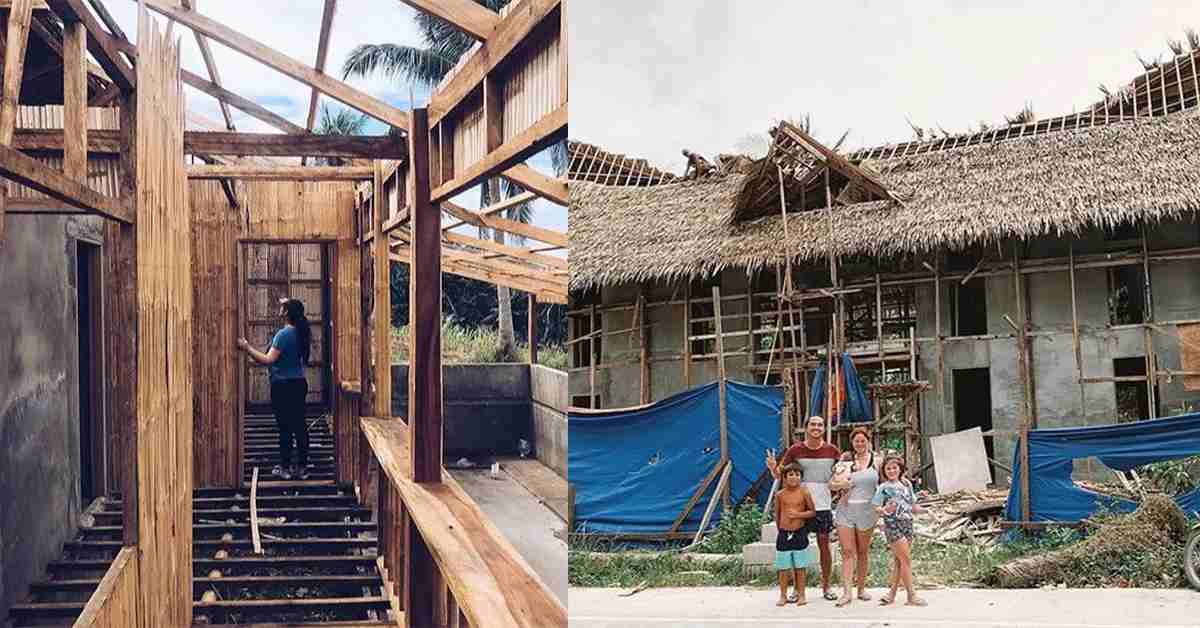 Inside a celebrity home, multi-million-dollar home furnishings are not uncommon. What's more striking, however, is how they've incorporated eco-friendly features into their luxurious homes. Get to know inspiring celebrities in the Philippines who have green components in their homes that deserve to be highlighted in the media.
1. Team Kramer's Solar-installed Mansion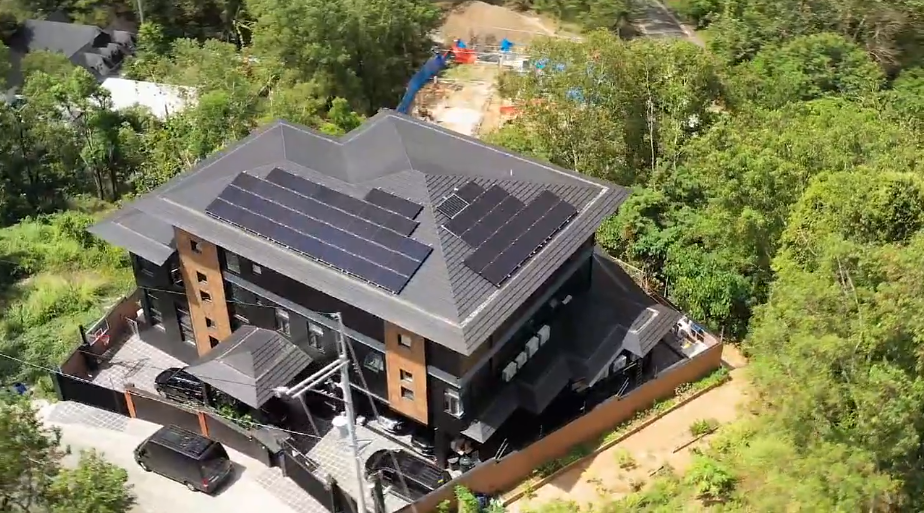 Photo Courtesy: Team Kramer Facebook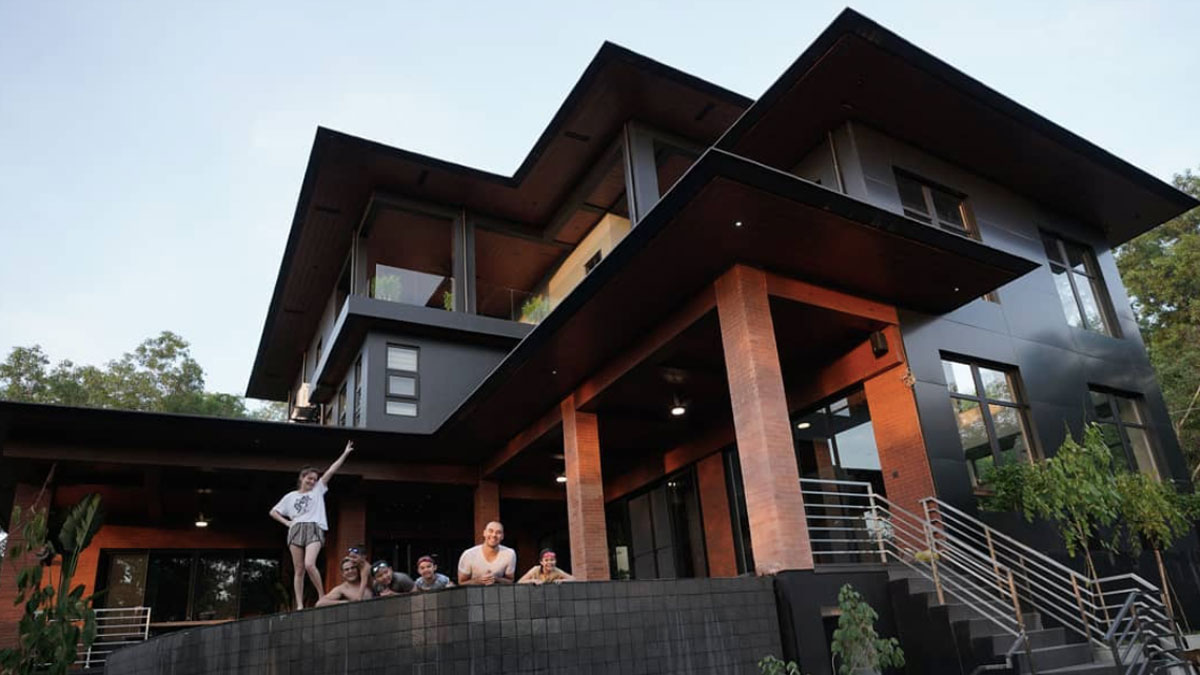 Photo Courtesy: Doug Kramer Instagram 
The Kramers want a home that was eco-friendly and suited their lifestyle. They know how to roll and live a socially responsible lifestyle from urban gardening and a fantastic homeschooling program that has been the envy of parents in the new normal.
Following a careful analysis of their requirements, they decide to purchase their own Solaric power plant for their home. They outfitted it with a 16kWp system to handle their incredible TEAM KRAMER home, complete with all the bells and whistles.
Cubic meters of rainwater are collected for their ECQ vegetable garden, vast windows for natural light, and Solaric is used to counteract the use of fossil fuels in their various electrical appliances.
The Kramer family's monthly electric bill has decreased significantly. Not only was their solar investment successful, but it also reduced their monthly expenses and carbon footprint. Their solar panels provide energy to the entire house, including the homeschool classroom, kitchen, swimming pool, man cave, home theater, and dual espresso machines!
RELATED: Team Kramer slashes their P79K Meralco bill to P29K through solar panels
2. Gwen Zamora and David Semerad's Bahay Kubo-Inspired Home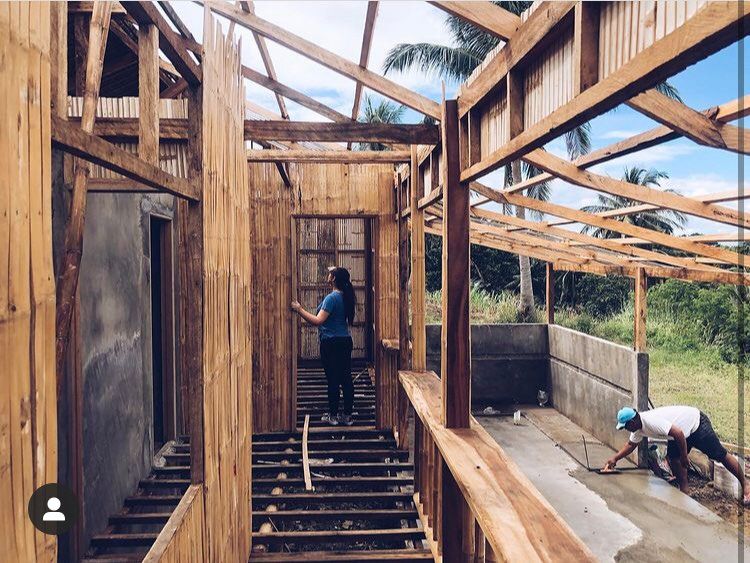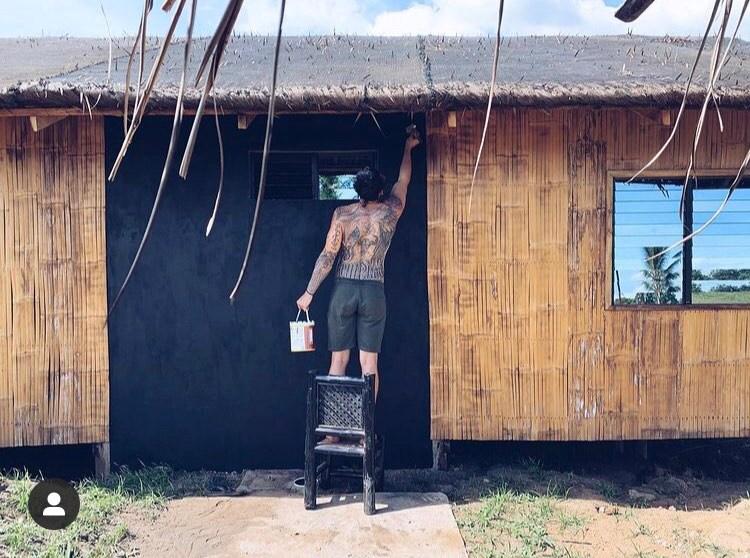 Photo Courtesy: Gwen Zamora Instagram
Actress Gwen Zamora and basketball player David Semerad have both reaped the pleasures of rural living since relocating from Metro Manila.
David explained in an interview that when he got the land two years ago, he did not know when was the right time to construct. However, when she met his wife, Gwen immediately made this lovely cabin for them. 
The Semerad Cabin, as it's known, was built with environmentally friendly light materials. Most of the materials used were comparable to those used in bahay-kubo.
The pair has been spending their free time at their cabin, besides supervising the house development and doing DIY work on it. They soaked themselves in probinsya lifestyle.
3. Andi Eigenmann's Siargao Home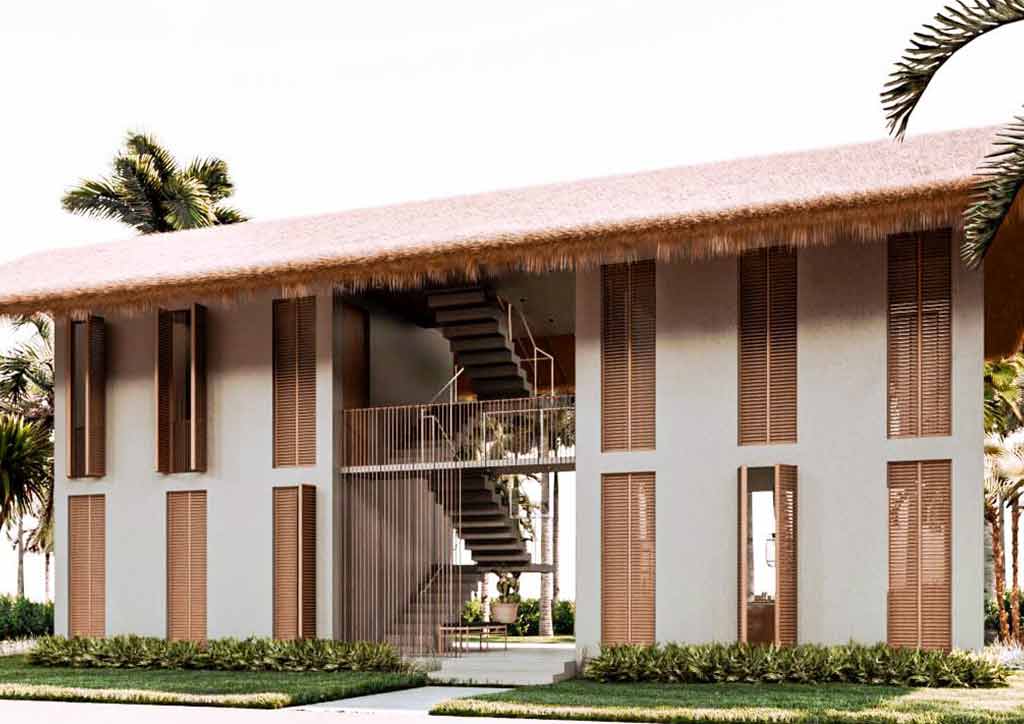 Photo Courtesy: Vanessa Gaston Designs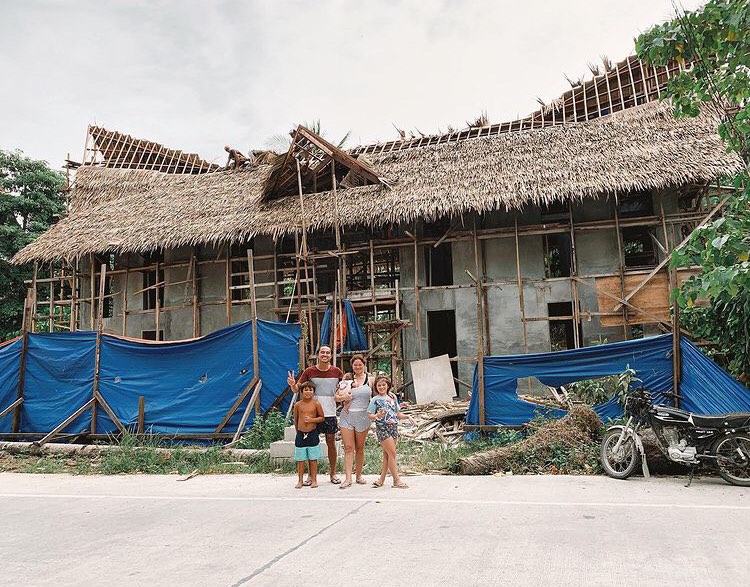 Photo Courtesy: Andi Eigenmann's Instagram
Andi Eigenmann has been spotted cooking in shacks and posing in front of seaside bahay kubos since her arrival in Siargao. Andi Eigenmann's modern Siargao home became a hot topic for exhibiting Filipino craftsmanship. 
The natural roofing, outside staircases, and high wooden windows on both floors give their home the appearance of a modern bahay kubo. Its structure is all about having optimum ventilation, as evidenced by the natural roofing, outdoor staircases, and high wooden windows on both floors.
Andi Eigenmann's home is an excellent example of using cogon in modern architecture.
Despite its poor record as a highly flammable substance, cogon has its own peculiarities. Cogon is an excellent choice for beach and island homes. The material lasts three times as long and allows your home to stay cool in the summer.
RELATED: The power of sharing: Charlie Ayco on renewable energy for sustainability
4. Aubrey Miles' Greenhouse-like Home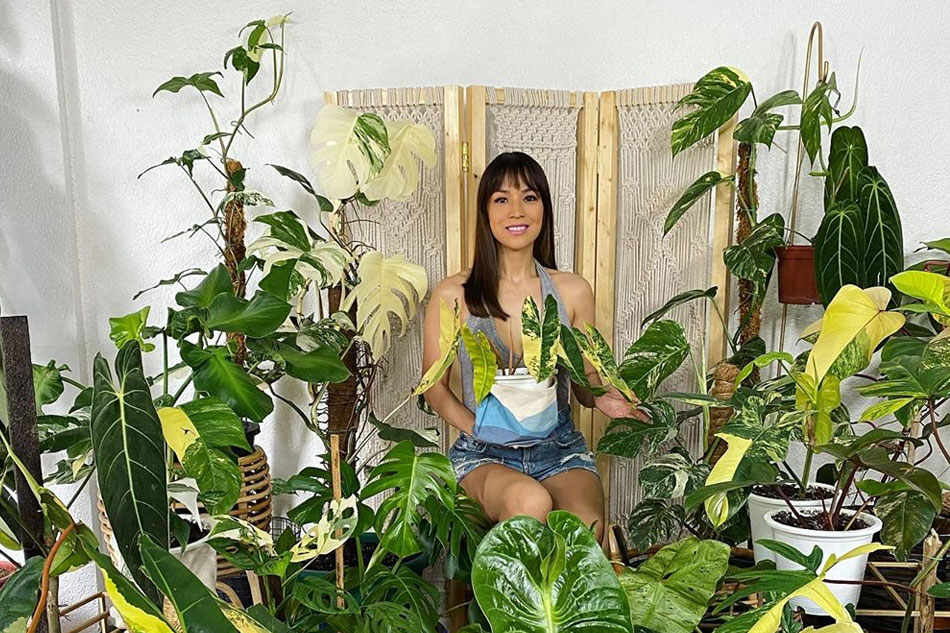 Photo Courtesy: Aubrey Miles' Instagram
Aubrey Miles is known for her sensual, villainous roles in the entertainment world for over two decades. Many people, however, do not get to see her nurturing side. Aubrey Miles is a joyful mother of three children and a plant enthusiast besides being an actress and fitness trainer.
Her Instagram account is filled with inspirational shots of her lifting weights and planking, but what caught our eyes were photos of the potted plants that fill her beautifully decorated home— transformed into a true greenhouse.
A classic greenhouse is a glass-walled enclosure for ornamental or edible plants that allows the light to shine on the plants while sheltering them from the elements. Aubrey turned her living room into a greenhouse by placing most of her indoor plants against a wall of wide windows.
5. Piolo Pascual's Hilltop Rest House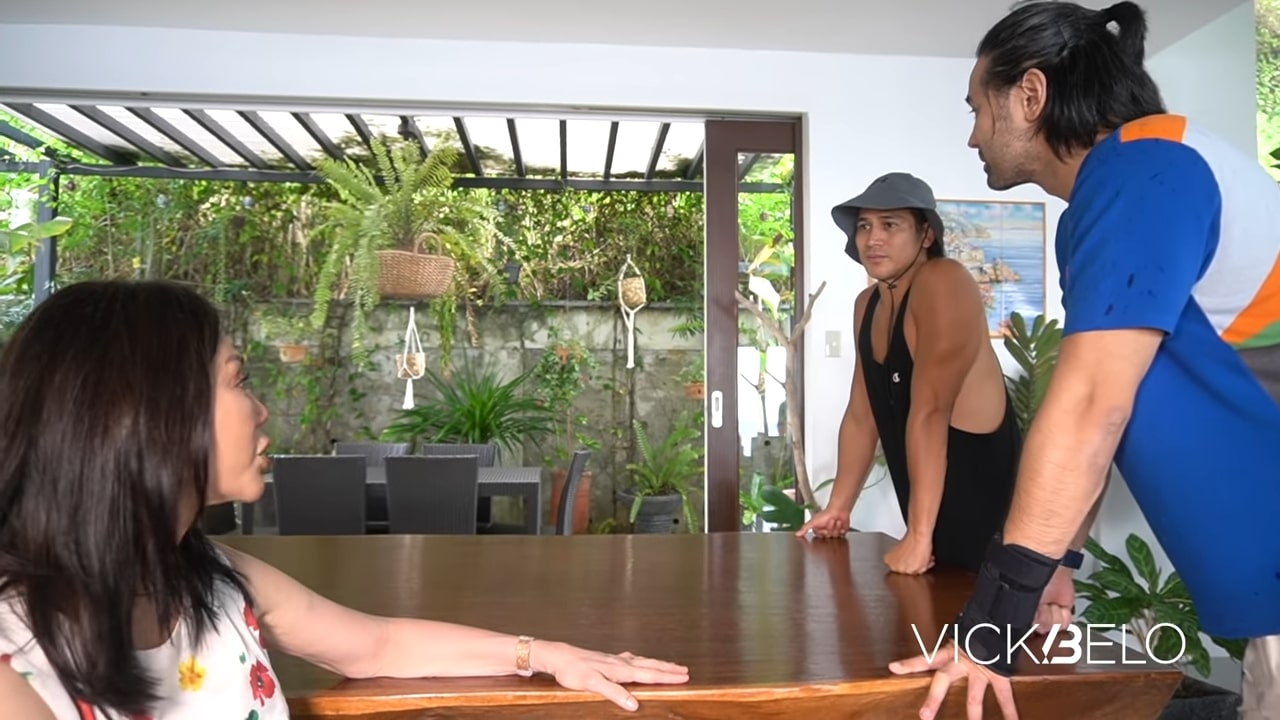 Photo Courtesy: Dra. Vicky Belo Youtube Vlog
Piolo Pascual is one star who made "green living" a part of his daily routine. In his most recent vlog, Dr. Vicki Belo expressed his desire for his Batangas home to be like an "earth village."
Piolo assisted in the construction of his beach house by hand, claiming that they removed eighteen buildings of the former dive resort to give the area a fresh start.
The 44-year-old actor claimed he wants to make his new home into an "earth village" where he can live a sustainable life.
"We are doing zero waste management, composed recycling, and making it breathe on its own. Live a sustainable life where you plant your own food, you grow your own food," he added. 
Furthermore, it's Piolo's plant collection that attracts the most attention—they're all over his home!