Robinsons Land Corp. debuted its newest and very first four-star hotel brand, Grand Summit Hotels, last October 13 in the bustling hub of General Santos City.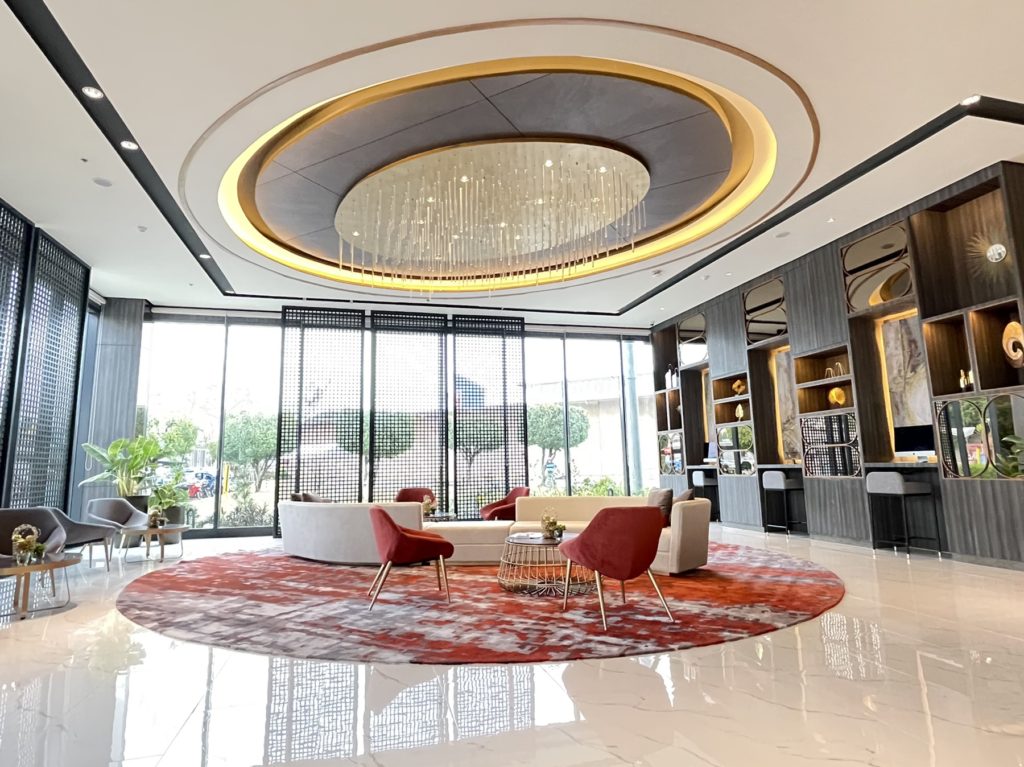 The Grand Summit Hotel is more than a place to stay; it's an experience. Keep on reading for a glimpse of what's on the inside of the grand hotel!

World-Class Facilities 
If there is a word to describe the grand hotel, it would be the perfect blend of elegance and comfort.
The 102 guest rooms of the new hotel have been thoughtfully built to satisfy the changing needs of the hotel's visitors. Each area is outfitted with cutting-edge audio-visual and technical equipment to ensure that every event is a success.
RELATED: Inside Hidilyn Diaz's P14M fully-furnished condo
Function rooms
The function spaces can accommodate up to 30 people.
Grand Summit Ballroom 
With its spacious and exquisite design, the Grand Summit Ballroom can accommodate 500 to 700 people.
Photo Courtesy: GenSan News Online
There are numerous event rooms and a ballroom at the Grand Summit Hotel, making it the ideal location for corporate meetings, displays, training sessions, and social gatherings.
RELATED:Philippine flag rises in Spain: Fourth tallest building in Madrid now owned by a Filipino
The Art and Architectural Inspirations Behind Squid Game's Set Design
Leisure facilities
The Grand Summit Hotel prioritizes comfort and relaxation. The hotel has a spa, a gym, and a swimming pool. Guests will be able to use the pool and suites by December, with the Grand Summit Ballroom, spa, and fitness center set to open in the second quarter of 2022.
Seamless online check-in and luggage cleaning
To provide visitors with a worry-free and secure stay, the 4-star hotel has implemented safety protocols at all points of contact, from booking to check-out. The Grand Summit Hotel General Santos complies with the Circle of Clean (COC) methodology, based on WHO standards for hygiene and cleanliness as well as the Department of Health's New Normal policy for infection control practices.
Additional safety measures under the COC include seamless online check-in, luggage cleaning at check-in and checkout, COC ambassadors stationed in common areas ready to assist, effective food handling hygiene conducted rigorously, and COCO alerts—a unique in-house SMS notification system that reminds guests to observe proper handwashing hygiene, and more!
Looking forward to having a relaxing stay in this place? Visit www.grandsummithotels.ph or contact reservations@summithotels.ph for your reservation!

CITATIONS:
Despite the pandemic, Gokongweis open 4-star hotel in General Santos. (2021, October 18). Bilyonaryo. Retrieved October 29, 2021, from https://bilyonaryo.com/2021/10/18/despite-the-pandemic-gokongweis-open-4-star-hotel-in-general-santos/

Manansala, A. (2021, October 14). Grand Summit Hotel General Santos now open to offer Sox a Grand Lifestyle. GenSan News Online. Retrieved October 29, 2021, from https://gensantos.com/grand-summit-hotel-general-santos-now-open-to-offer-sox-a-grand-lifestyle/