Having your dream furniture complete the interior design of your home is one of the most common goals for many homeowners. In the Philippines, adding classic Filipino furniture made of narra wood or rattan products completes a home, but some people prefer going for items that simply not everyone can afford. For these dream furnishings, luxury brands create timeless– and priceless– pieces that the proud owner will most likely make to be the centerpiece of whichever room they place it in.  
Ultra-luxury furniture may not be everyone's cup of tea, but to those who can afford the drink, there are plenty of options available to make your home look like it's straight out of Architectural Digest. Truly, the allure of crazy expensive and lavish furniture can attract anybody, and displaying them inside your space can pull together a house and turn it into a home. In this article, we will feature 8 ultra-luxury furnishings that may be just thing perfect thing your space needs.
8 Ultra-Luxury Furnishings For The Home
1. Floyd Sink Down Sectional – $2,061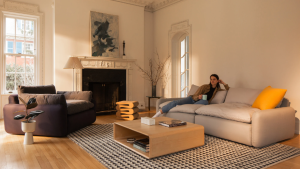 Image from Floyd Home
Named by Esquire magazine as the 'Best Durable Luxury Couch,' Floyd Sink Down Section couch is a worthy investment that is suitable for an active, young household. The item may be extremely expensive at a hefty price that sits around ₱117,000 pesos, but it is not fragile furniture that can't handle a few kids jumping on it. Floyd's design is comfy, durable, and can probably be a staple piece of your home for a long time. 
2. Dietrich Communal Table – $3,999 to $13,395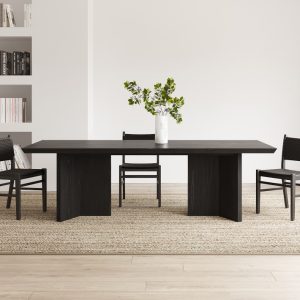 Image from William Sonoma
If you're looking for a simple, yet elegant dining table that can complete just about any dining room design you can imagine, then look no further than William Sonoma's Dietrich Communal Table. This modern dining table made out of solid kiln-dried wood with a contract-grade finish can be yours for a cool ₱760,000.
3. Billy Travertine Coffee Table – $9,584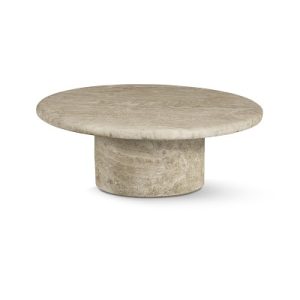 Image from William Sonoma
If the word 'organic' suddenly materializes into the physical realm, it would probably look like this William Sonoma Billy Travertine Cocktail/Coffee Table. Covered in luscious swirls of fibrous stone, this ₱544,000 coffee table will definitely be a conversation starter at any party or get-together in the home.
4. Arhaus Bergen Three Piece Modular Sofa – $8,800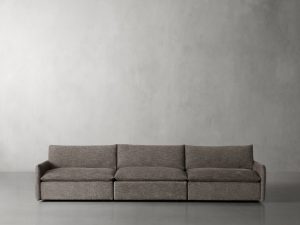 Image from Arhaus
Another couch featured by Esquire Magazine, the Arhaus Bergen Three Piece Modular Sofa is named the best theatre-room sofa. However, you don't need a theatre to own this luxurious furniture since its simple and comfortable design can complete any living room you might want to place it in. However, with an amazing ₱499,000 price tag, having a home theater would probably not be an issue for anyone who buys this couch. 
5. Victoria Arduino's 3-Group Victoria Arduino Venus Bar Volumetric Espresso Maker – $25,515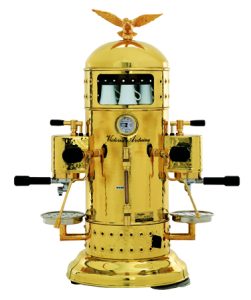 Image from Victoria Arduino
Are you a coffee shop lover? Then how would you feel if you could take the coffee shop vibe you love so much and place it inside your own home in the shape of a luxurious espresso maker? Historic, and elegant, and can make 6 cups of espresso cups at a time, you can invite all of your coffee shop friends to your home for just ₱1,445,000.
6. Sevid Custom-Made CorkScrew
–
$72,600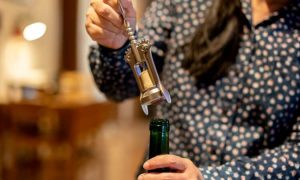 Image from American Cafe
You can't have a fully functioning kitchen without a trusty corkscrew. The price? Just around ₱4,089,000. The capability? American website WIRED says it does no more than what a $20 corkscrew can do, except that it's made of gold, platinum, and even more gold. 
7. Esmeralda Sofa – $120,000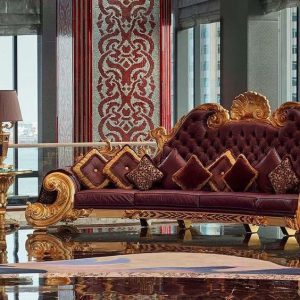 Image from Pinterest
And yet again another incredibly expensive sofa, the Esmeralda sofa designed by 132-year-old Italian furniture brand Colombostile, is an exquisitely designed, extravagant couch that can probably make someone feel like royalty just by looking at it. With a deep and wide design that can let any person who sits on it sink into an unknown realm of comfort, this dreamy ₱6,815,00 couch is a beautiful piece for any place that is lucky enough to have it.
8. AV Design Haus Dereneville VPM – $650,000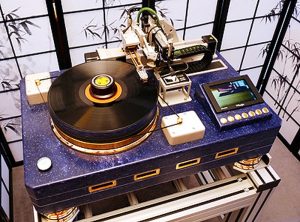 The Passionate DJ Project
It would be weird to not be a music lover if you purchase the AV Design Haus Dereneville VPM for your space, but then again, anybody with that kind of money does not have to explain anything when it comes to furniture choices. 130 pounds of pure German technology with a built-in miniature camera, Neodyn magnetic disks, and solid Corian chassis for that perfect music night, this state-of-the-art item is the most expensive turntable in the world coming in with a price tag of ₱36,916,000.
Expensive Furniture For Expensive Lifestyles
Expensive furniture may not be found in every house, but when it comes to becoming centerpieces, there is no question that luxury furniture is often the one that can complete the interior design of any home. Modern, classic, traditional– any home can benefit from the grandeur of these fancy furniture. Investing in the best piece of furniture is a good financial decision as well, and anybody with a vision of a luxury furniture-filled home is achievable for anyone who works for it. 
References
Arad, R. (2021, November 1). What Are the Most Expensive Sofas. Decor House Furniture. Retrieved October 13, 2023, from https://www.decorhousefurniture.com/blogs/news/what-are-the-most-expensive-sofas
Archambault, M. (2020, March 30). The Most Expensive Turntables in the World. Digital Trends. Retrieved October 13, 2023, from https://www.digitaltrends.com/home-theater/most-expensive-turntables/
Brittany Corporation. (n.d.). Top 10 Luxury Kitchen Appliances of the Rich People. Brittany Corporation. Retrieved October 13, 2023, from https://www.brittany.com.ph/blogs/top-10-luxury-kitchen-appliances-of-the-rich-people/
Luxury Topics. (n.d.). 10 MOST EXPENSIVE KITCHEN APPLIANCES. Luxury Topics. Retrieved October 13, 2023, from https://www.luxurytopics.com/living/furniture/10-most-expensive-kitchen-appliances
Lyons, E. (n.d.). The 10 Most Expensive Couches in the World and Why. TheMostExpensive. Retrieved October 13, 2023, from https://themostexpensive.org/most-expensive-couches/
Martins, C. (2012, December 6). The Residents Selling $100,000 'Ultimate Box Set' for 40th Anniversary. Spin. Retrieved October 13, 2023, from https://www.spin.com/2012/12/the-residents-100000-ultimate-box-set-video/
The Reverie Saigon. (n.d.). Colombostile | Designer Hotels Vietnam. The Reverie Saigon. Retrieved October 13, 2023, from https://www.thereveriesaigon.com/the-design/colombostile/