For an archipelago like the Philippines, bridges are indeed essential infrastructure.
These bridges are essential to the movement of products and services between regions of the country.  Bridges also make life simpler and easier for us. We could get to our location by land, not by air, which is more expensive, or by water, which is riskier.
Now that we're talking about the Philippines' longest bridges, there are some stunning architecture to look at. 
Look at the five (5) longest bridges in the Philippines and soon to be constructed bridges that may surpass our current record!
5. Patapat Viaduct (1.3 km)
The Patapat Viaduct in Pagudpud, Ilocos Norte's municipality connects the Maharlika Highway from Ilocos Region to Cagayan Valley.It is elevated 31 meters above sea level with a length of 1.3 kilometers, and is also one of the province's most scenic and photographed locations.
Hanil Development Co. Ltd. finished construction of the two lanes of traffic on the concrete coastline bridge in October 1986.
4. Narciso Ramos Bridge (1.442 km)
Photo Courtesy: Jalastig Academy
The Narciso Ramos Bridge in Pangasinan connects the municipalities of Asingan and Sta. Maria at 1.442 kilometers long. Completed in 1997, the bridge is one of former President Fidel V. Ramos' major achievements.
RELATED: 3 Marikina River Bridges to Bid Out in First Half of 2022 ―DPWH
3. San Juanico Bridge (2.16 km)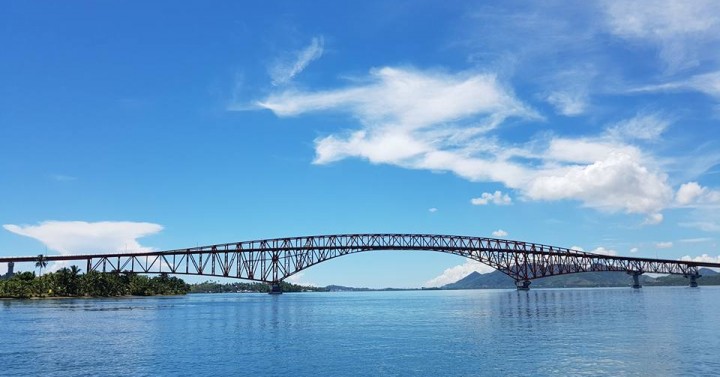 Photo Courtesy: Philippine News Agency
With a length of 2.16 kilometers, the San Juanico Bridge is one of the Philippines' longest bridge that spans a body of water.
It runs from Samar to Leyte over the San Juanico Strait and is part of the Pan-Philippine Highway. Its longest span is a steel girder viaduct, and its primary span is an arch-shaped truss design. It can be accessed via public jeepney, taxi, bus, or private car. The $21.9 million development project began in 1969 and finished four years later.
2. Candaba Viaduct (5 km)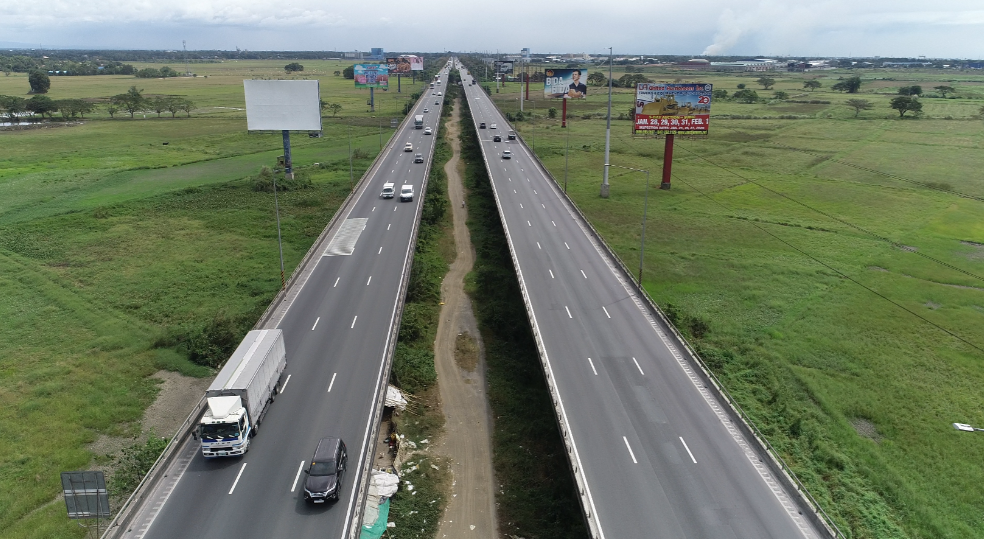 Photo Courtesy: NLEX Corporation
It is also known as the "Pulian-Apalit Bridge." With four lanes, it spans the North Luzon Expressway (NLEX) across a distance of 5 kilometers. Aas-Jakobsen designed it for the Construction Development Corporation of the Philippines (now Philippine National Construction Corporation).
The viaduct is also elevated over Candaba Swamp, allowing traffic to pass through even when the swamp is flooded during the rainy or monsoon season.
RELATED: Siargao, Anyone? New 3-point Bridge System Inaugurated
1. Metro Manila Skyway (17 km)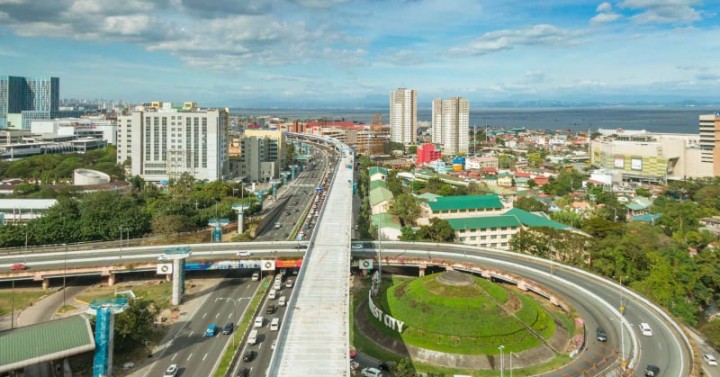 Photo Courtesy: Philippine News Agency
With a length of 10 kilometers and a length of 17 kilometers including the Bicutan-Alabang segment, the Metro Manila Skyway bridge is the country's longest bridge. It is also the country's first fully grade-separated highway. It's an elevated highway in Metro Manila that runs parallel to the existing South Luzon Expressway (SLEX).It's an elevated highway in Metro Manila that runs parallel to the existing South Luzon Expressway (SLEX).
RELATED: Here's What We Know About Cebu-Cordova Bridge, Soon-to-be the Longest Bridge in the Philippines
Soon to Rise Bridges
Aside from these stunning and extremely useful bridges, there are several others that are currently under construction and will surpass some of the longest bridges listed above.
1. Cebu-Cordova Link Expressway (8.5 km)
The Cebu–Cordova Link Expressway (CCLEx), also known as the Cebu–Cordova Bridge, is an 8.5-kilometer-long toll bridge and causeway that spans the Mactan Channel (also known as the Opon Channel). This will be the country's longest water-spanning and highest bridge when completed, spanning 8.5 kilometers between Cebu and Cordova, making it longer than the San Juanico Bridge Expressway.
2. Panguil Bay Bridge
The Panguil Bay Bridge, now under construction, will connect Tangub, Misamis Occidental, and Tubod, Lanao del Norte. It is expected to cut travel time between Tangub City and Tubod in half, from two and a half hours to just seven minutes. When completed, the bridge will be longer than the San Juanico Bridge.
Photo Courtesy: DPWH
It's fascinating to see how these lists alter as bridges become longer, given the wonderful architecture that mankind have accomplished over time!
Subscribe now to see more content like this in the future!
CITATIONS:
Flores, M. M. (2017, October 20). 10 Longest Bridges in the Philippines. FAQ.Ph. Retrieved April 13, 2022, from https://faq.ph/10-longest-bridges-in-the-philippines/
CNN Philippines. (2020, October 14). Construction of Panguil Bay Bridge expected to start January 2021 – DPWH. Retrieved April 13, 2022, from https://www.cnnphilippines.com/news/2020/10/14/Panguil-Bay-Bridge-construction-start-January-2021-.html