Owning a home is a special dream for many. For Filipinos, finally buying or constructing your own home is one of the most important goals in life. A home can symbolize stability and security, and exist as a safe space that you can call your own. Indeed, having your own home is a significant milestone in your life, and it can be a big change for your family, especially if you have children of your own. However, transforming this dream into reality is challenging for many, and the funding necessary to construct a house may stand in the way of bringing your dream home into actual life.
There are three common types of loans available for hopeful individuals who want to become homeowners in the Philippines. Government-controlled loans and bank loans are some of the most common ways to obtain the necessary funds to build or buy a home in the Philippines. With home loans, you can purchase a home property, fund the construction of one, or even begin renovation of your existing house. In this article, we will discuss the types of home loans available in the Philippines, the general process of availing of a home loan, and the requirements needed to be eligible to apply for one.
Types Of Home Loans In The Philippines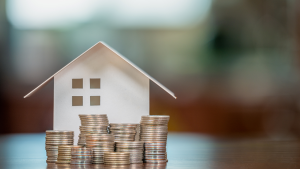 Image from Lynville Land
Bank Home Loan
The application for home loans in banks can be rigorous and the process usually requires a thorough examination of one's capability to repay the loan. However, most banks in the Philippines offer various types of home loans, and anybody with complete requirements can acquire a loan that best fits their needs. Compared to other financial institutions, bank home loans usually come with a lower interest rate. However, additional fees such as mortgage registration, notarial fees, and fire insurance premiums may add cost to your overall expense.
PAG-IBIG Housing Loan 
With a PAG-IBIG Housing Loan, anybody can borrow up to ₱6M to purchase a home, condominium, or residential lot. Anybody who is a member can avail a PAG-IBIG housing loan, and it is available to both employed and self-employed individuals. A significant benefit of a PAG-IBIG housing loan is that a loan term can be as extended as 30 years. PAG-IBIG housing loans are also middle-income class friendly and the interest rates are controlled.
Real Estate Developer Home Loan 
Housing loans availed directly from the property developer are also available for those who are seeking to purchase a property that is already constructed or is under development. Loans directly granted by the real estate developer are called in-house loans which, unlike bank loans, are usually processed quickly and do not require credit card approvals or additional documents.
How To Apply For A Home Loan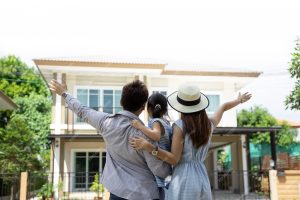 Image from Freepik
The application for a home loan largely depends on the financial institution you will be availing it from. For bank loans, requirements will vary from one company to another. Proof of identification, proof of employment, proof of income, and a thorough background check are required by the financial institution before they can allow a person to apply for a loan. When applying for a home loan, inquire about the list of the institution's requirements and make sure to acquire them before sending in the application. There are also limitations on who can apply for a loan, especially when borrowing from banks. 
Who Can Get A Home Loan In The Philippines?
Not everybody who can provide proof of income can apply for a home loan. The stability of your occupation will also be assessed, and even your age will greatly affect your qualifications for a home loan. For example, people above 45 years old who want to apply for a 30-year home loan from PAG-IBIG will not be able to, unless their company provides them with insurance until they are 65 years of age. Your spouse's income will also affect your application, as well as the number of dependents you have registered under your name. 
Turning Your Dream Home Into Reality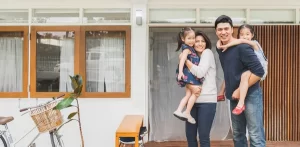 Image from Freepik
Turning your dream home into reality is possible with home loans. Building or buying your own home is an exciting journey, but it is not one that should be traversed without financial security. With careful planning, buying your dream home with a home loan can be the best decision you can make to achieve your homeownership goals. 
References
Getting a Loan for a House in the Philippines? Read This First

. (2023, March 9). Moneymax. Retrieved September 22, 2023, from https://www.moneymax.ph/loans/articles/housing-loan-philippines

Pag-IBIG Fund. (n.d.).

Pag-IBIG Housing Loan

. Pag-IBIG Fund. Retrieved September 22, 2023, from https://www.pagibigfund.gov.ph/Availmentofnewloan.html