Many folks have been obsessed with shifting to tiny house living. Apart from being low-maintenance and self-sufficient, most people "go tiny" to live a more sustainable lifestyle.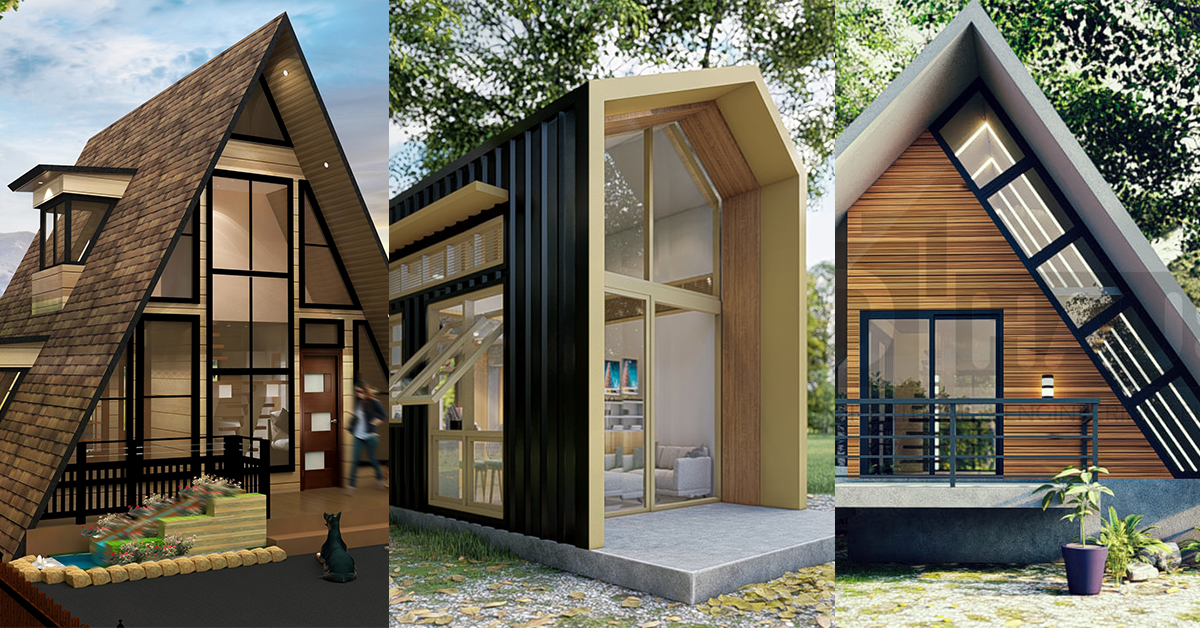 If you're thinking about buying a tiny house or looking for ideas, we've compiled a list of five (5) building and architectural firms that could be able to assist you in making your dream tiny house a reality!
G Cube Design + Build Inc.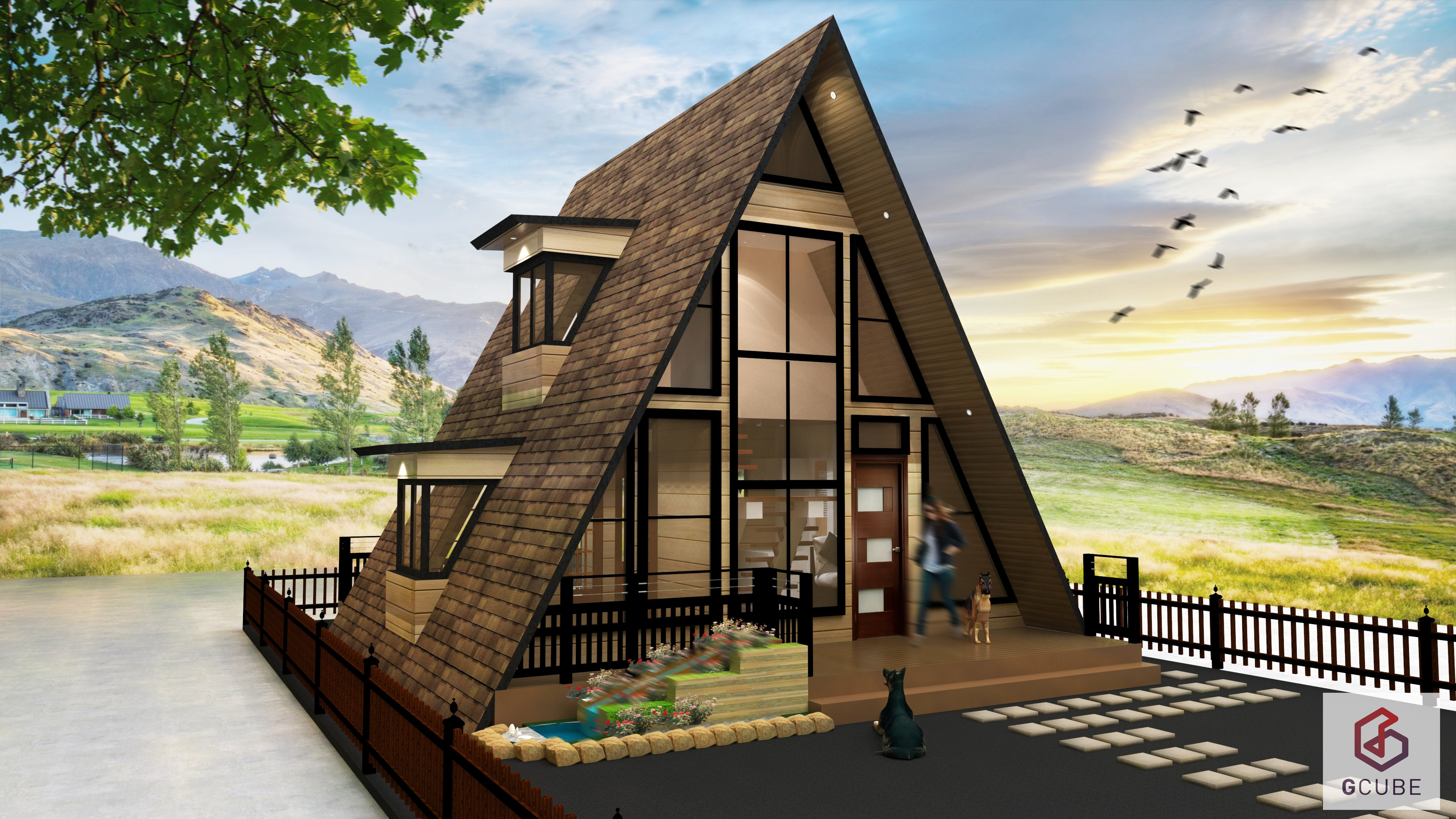 G Cube Design + Build Inc. is a full-service design and construction firm based in Lipa City, Batangas. They can help you with all of your architectural, engineering, interior design, and construction needs.
They designed this tiny house for a young entrepreneur who wanted a rest house and a place to work. Its A-frame small house design satisfies just exactly what the client needs.
You'll be greeted by the waiting area or the living room as you enter the porch and a staircase which is very pleasant to the eyes. It also has pantry and kitchen a 4-person office which is particularly requested by the client.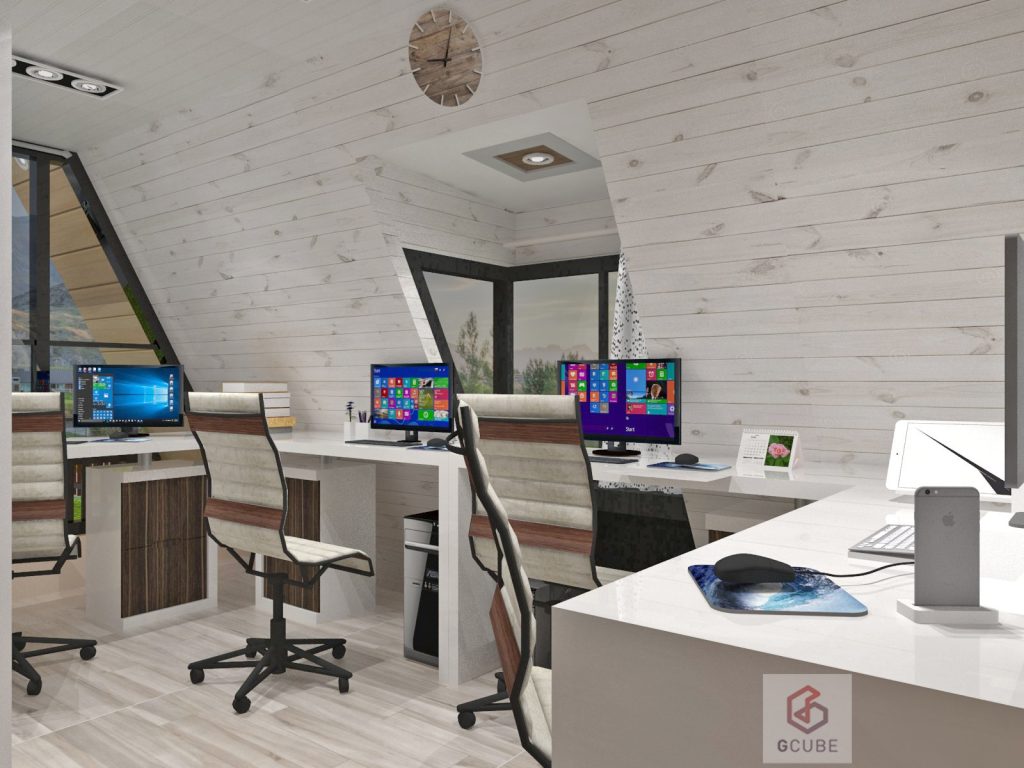 This tiny house is made of environmentally friendly roofing material. The house's tapered shape design also allowed for a high ceiling waiting/living room. It has four bay windows, two on each side of the house to provide for plenty of natural light and ventilation, making it more sustainable. The color palette is earthy and complements the environment. All these in more or less an 80 square meter floor area.
If you are interested in these kinds of tiny house pegs, visit their website or shoot them an email at info@gcubedesignandbuild.com.
RELATED: Go Tiny: Designing and Constructing a Sustainable Tiny House
Cali Architects
Cali Architects is focusing on a concept called "tropical brutalism," which integrates growth and sustainability.
'Peu Brut' is a house concept by the firm sparked by the COVID-19 epidemic. It's a tiny house built to meet the needs of people who want to live off the grid in peace. The company's concept is that we should downsize our homes in order to live bigger in the long term.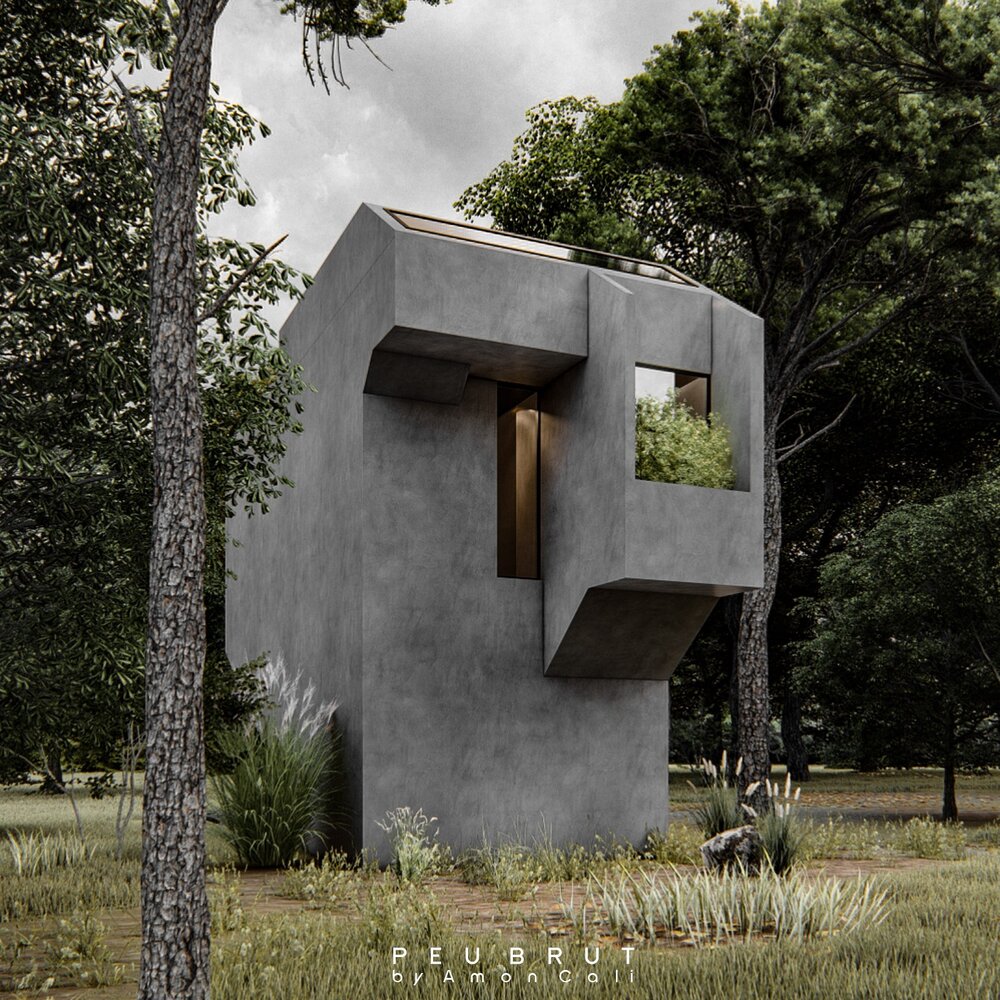 This tiny house design will have a lower environmental effect and a more breathable building shell if hempcrete is used as a substitute for concrete. Water harvesting systems, solar panels, an edible landscape, and a compact house are all what just needed.
This Brutalist Tiny house, with a 24sqm building footprint, can accommodate up to 5 people and has a full bathroom, kitchenette, dining bar, living area, sleeping loft, and parking space.
The idea is to bring our loved ones with us and free to live in isolation as long as we want. This can be constructed anywhere, on a farm, in the mountains, or in a cityscape.
If you want a quotation for your own tiny house design, you can email Cali Architects at caliarchitects.ph@gmail.com.
D HAUS Architectural and Engineering Services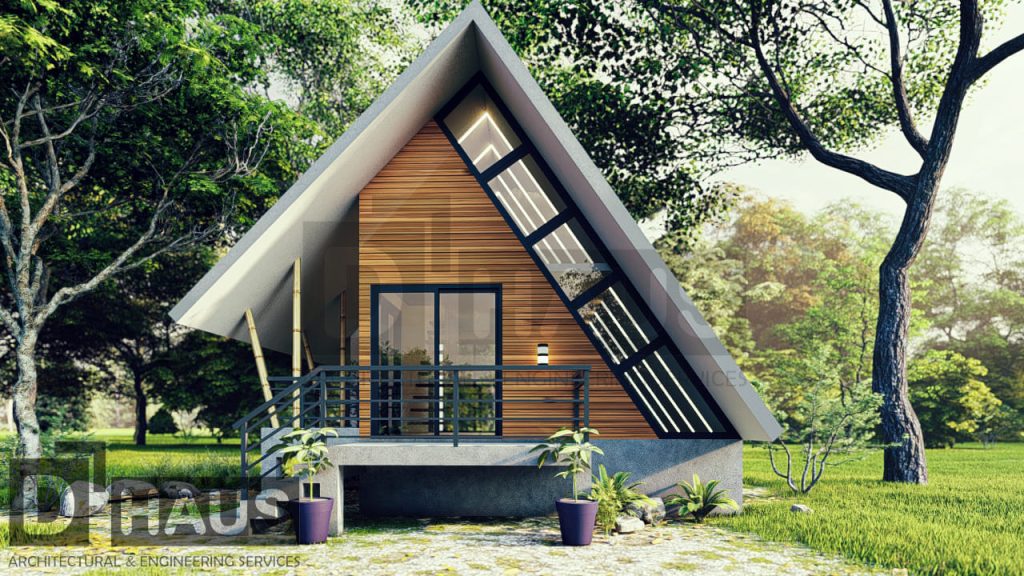 D HAUS Architectural and Engineering Services' goal is to make life better for people by creating space-saving and functional designs. They are a group of construction professionals based in Silang, Cavite, led by an architect with vast experience in Japanese design.
Most their designs are minimalistic, with black and white colors and wood and glass features that blend in perfectly with nature.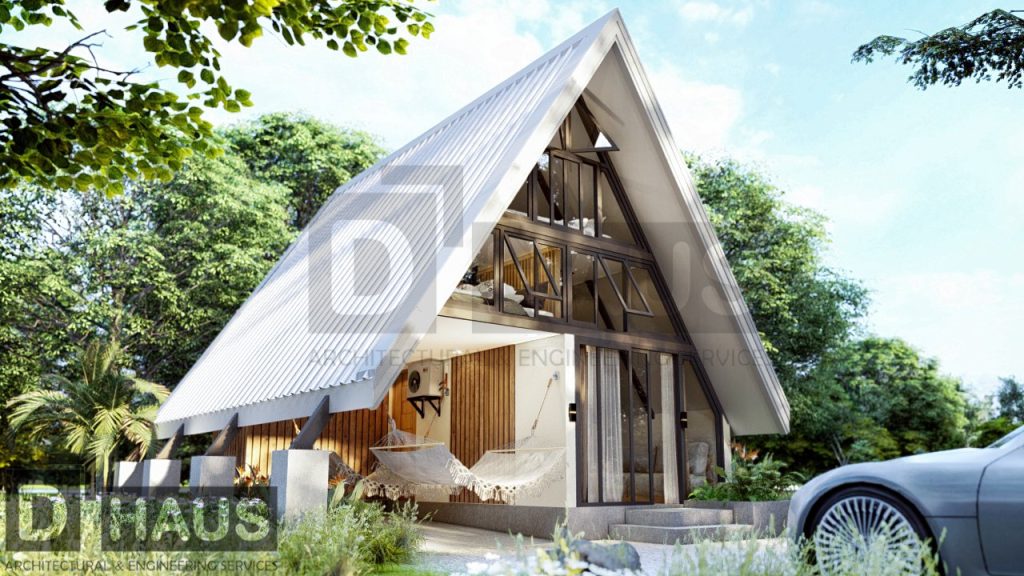 See more of these tiny houses on their Facebook page!
RELATED: How a Filipino Startup is Making Waves with Sustainable Housing
Philein BudgetHomes
"Philein" comes from "philanthropy," which refers to acts of doing things for the benefit of others. As their name suggests, Philein BudgetHomes creates house designs that can be viewed for free on YouTube and offers floor plans that are priced individually for each client. This is their way of enabling others, particularly Filipino families, in fulfilling their dreams of owning their own homes.
One of their designs is this Tiny House Model, which has a small footprint but a lot of space-saving features. It's a 28-square-meter tiny house with one bedroom, bathroom, living and dining space, and kitchen. It's sized to fit everyone, from singles to small families.
If you want to make your tiny house design a reality, you can contact them at admin@philein.design or visit their website for more house designs.
Modern Balai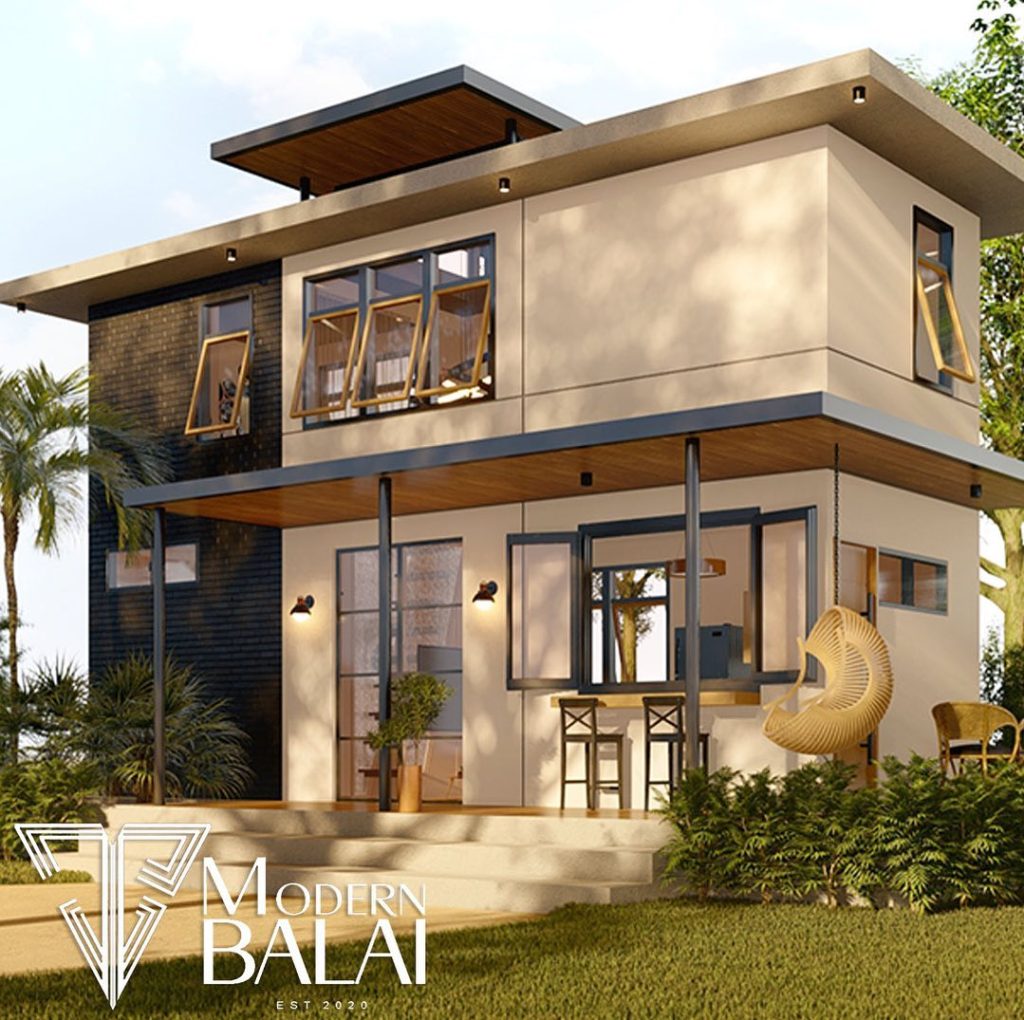 Modern Balai describes itself as reimagining minimalist and vernacular designs "with inspired expressions of 21st century house trends." This really sums up the overall look and feel of their designs. The designs give the bahay kubo concept a modern, sophisticated touch.
Modern Balai believes that the character, durability, and sustainability of a modern bahay kubo will catch the eye of the people.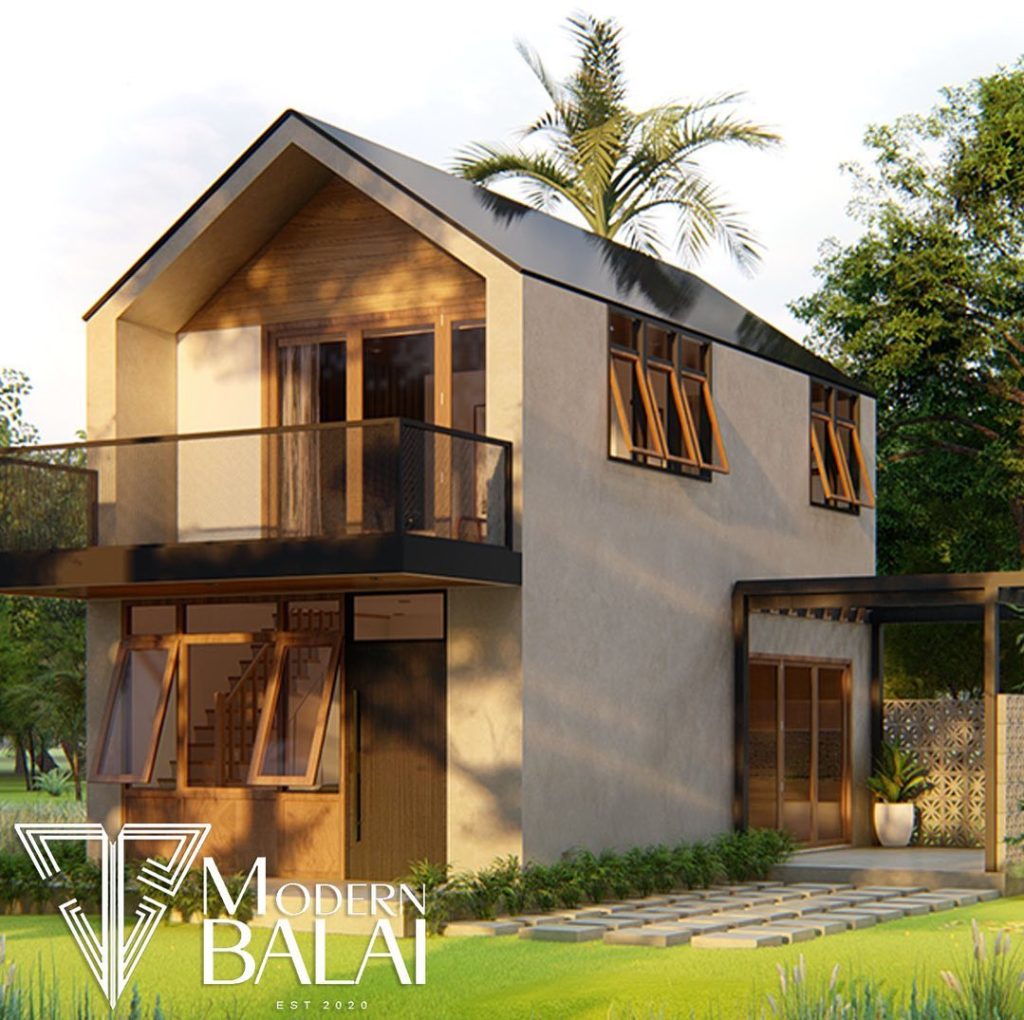 If you want to see more, visit their YouTube channel for more amazing videos on home design ideas for those considering building their first house or those who are planning to build a second house!
Subscribe now to see more content like this in the future!